Chelsea's Andre Schurrle wants home success in the Premier League and Champions League
Andre Schurrle is hoping Chelsea can recover from successive defeats to stay in the hunt for two trophies.
Last Updated: 08/04/14 6:28pm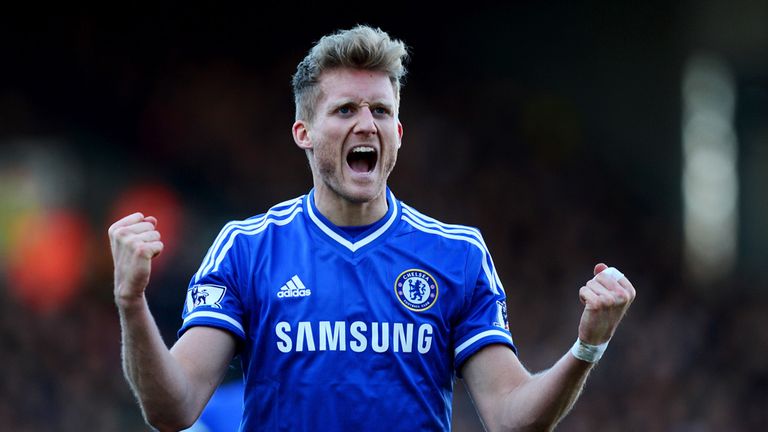 A 1-0 loss at Crystal Palace last weekend saw Chelsea manager Jose Mourinho rule his team out of the title race, despite the Blues only sitting two points behind leaders Liverpool and with a trip to Anfield still to come.
Chelsea followed up that result with a 3-1 defeat away by Paris Saint-Germain in the first leg of the Champions League quarter-final to leave Mourinho's side with a tough task to reach the last four.
Stoke City visit Stamford Bridge in the league on Saturday evening before the return meeting with PSG takes place on Tuesday, and Schurrle is confident the players will have moved on from their twin setback.
"It is the worst time of the season to get these defeats," the Germany international is quoted in The Sun.
"I don't know what to say, it's very bad. Everyone is very disappointed.
"We need one or two days to get over it and then we'll get focused.
"We know we are very good at Stamford Bridge with the fans at our back, so we have to think we can win.
"In the league against Stoke we have to win, we play at home, and then we will see what we can do against Paris.
"It's very, very difficult, we know that. But I think 'Impossible is Nothing'."