Football Expert & Columnist
Diego Costa to Chelsea: Jamie Redknapp says deal would make sense
Last Updated: 06/04/14 10:46am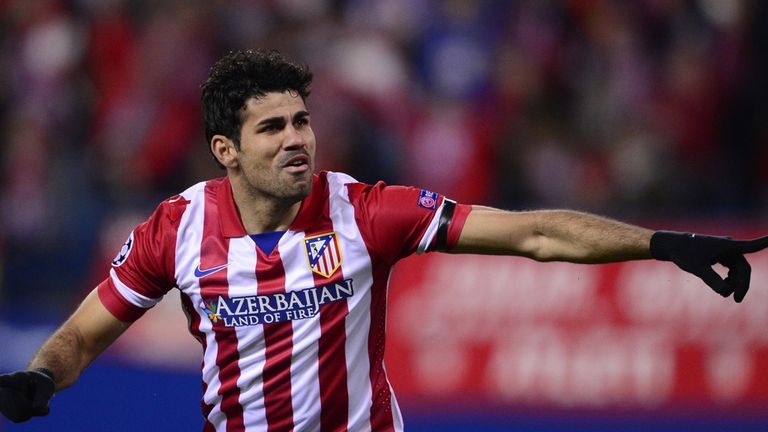 Jamie Redknapp says Diego Costa could become the new Didier Drogba for Chelsea if they can sign him in the summer.
The Atletico Madrid forward, who reportedly has a £32million buy-out clause in his contract, is likely to move on this summer and could be a potential solution to Chelsea's striker problems after scoring 25 La Liga goals already this season.
Fernando Torres drew another blank in Chelsea's 3-0 win over Stoke and Redknapp says Jose Mourinho should consider a deal that would send him back to Spain and bring the in-form Costa to the Premier League.
"If Costa was to come to Chelsea then Torres could go back to his first love: Atletico Madrid. That might be a move that makes sense," he said on Saturday Night Football.
"He is, make no mistake, a brilliant striker. He's got that pace and is almost Drogba-like with his ability to run beyond people. He has a left foot, he can drive and he can score his own goals.
"When we look at Chelsea at the moment I don't see Torres or Eto'o as the answer for the long term and don't have the ability to do what Diego Costa can do."
Shape
Former Chelsea midfielder Michael Ballack was also in the Saturday Night Football studio and believes other clubs are lining up a move for Costa.
He agrees that he would be a good signing for Mourinho, but also mentioned Bayern Munich forward Mario Mandzukic, who may seek to move on after his club bring in Borussia Dortmund's Robert Lewandowski this summer.
Ballack said: "Torres still has a lack of confidence and I'm not sure about Eto'o. A team like Chelsea in this position needs a world-class player.
"Torres is a world-class player, but he's not in shape at the moment and it's a question for Chelsea, but it's not easy to find one.
"Lewandowski is a player who has already signed for Bayern, so you're talking about Costa and Mandzukic is also maybe an option because you never know if he's happy or if he stays.
"Costa is an option, but you also have to sign him. They already have an eye on him, and not just Chelsea.
"I think there is already something going on, but you never know. It depends what happens at other clubs as well and how you finish the season."