Premier League: Steve Holland says Chelsea have no room for error after win at Swansea
Steve Holland filled in for Jose Mourinho following Chelsea's 1-0 win at Swansea and says there is no margin for error.
Last Updated: 13/04/14 8:04pm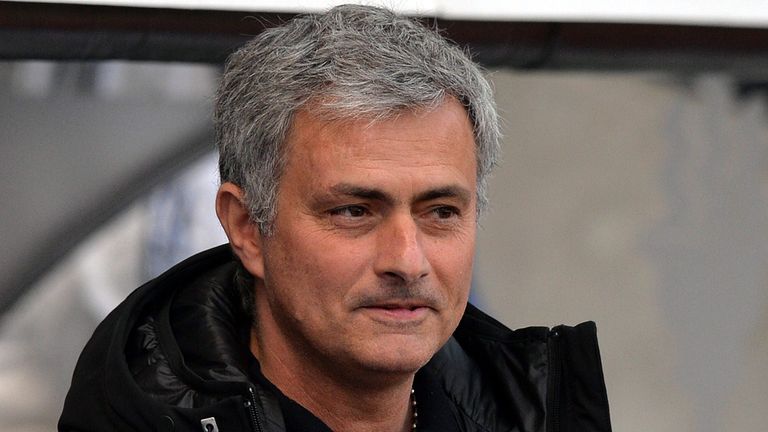 Chelsea remain two points behind leaders Liverpool with four games to play following Demba Ba's winner at the Liberty Stadium and travel to Anfield in a fortnight's time.
However, even victory over Brendan Rodgers' side would not leave the title destiny in Chelsea's hands as Manchester City have two games in hand and could still pounce, despite their 3-2 defeat at Liverpool earlier on Sunday.
Holland, who was asked to attend the post-match press conference by manager Jose Mourinho, acknowledged Chelsea have to win their remaining four matches to stand a chance of being crowned champions.
"Not much has changed," said Holland. "We're five points clear of Man City who have two games more to play. If they win all their matches they finish ahead of Chelsea.
"It's been a good day for Liverpool and it looks like being an exciting conclusion to the season for everybody.
"We have probably got to win all of our games one way or another; we've been facing that task since our result at Crystal Palace. Any leeway we had was eliminated after that result."
Before the crunch game against Liverpool, Chelsea tackle bottom club Sunderland at home next weekend and Eden Hazard appears unlikely to be fit to return.
Holland added: "We have a very good injury situation - every player is fit with the exception of Eden. He should be back sooner rather than later, it's still a little bit too early to say for sure.
"Having a clear week this week is a big advantage. I can't stress enough the extra demand the Champions League brings. It's just what the doctor ordered this week to have the chance to give the players a bit of a break."
Ba's goal was his second decisive impact in a week after he helped Chelsea through to the UEFA Champions League semi-finals and Holland praised the striker.
"He deserves that," said Holland. "He's always working in training afterwards on his own. He wants to do different types of finishing and he deserves to have had the week he's had, two very important goals. All credit to him."
Holland also felt referee Phil Dowd made the correct decision in sending off Swansea defender Chico Flores on 16 minutes following two yellow card offences in as many minutes.
He continued: "The two yellow card decisions were crystal clear, the referee was quite clearly correct on both counts.
"When the opposition go from 11 to 10 it has an impact clearly because they don't have as much threat on your goal.
"When you have the ball not a great deal changes, if anything it's more difficult than it is when you play against a team that opens up against you and leaves space. It was difficult.
"They always had their back four intact, always had their four midfielders intact and Bony dropped back into midfield to make up that extra player. In that situation it's not that much different from normal."