Premier League: Dermot Gallagher expects Ramires to face action from FA
Former Premier League referee Dermot Gallagher expects Ramires to face disciplinary action from the FA.
Last Updated: 21/04/14 1:01pm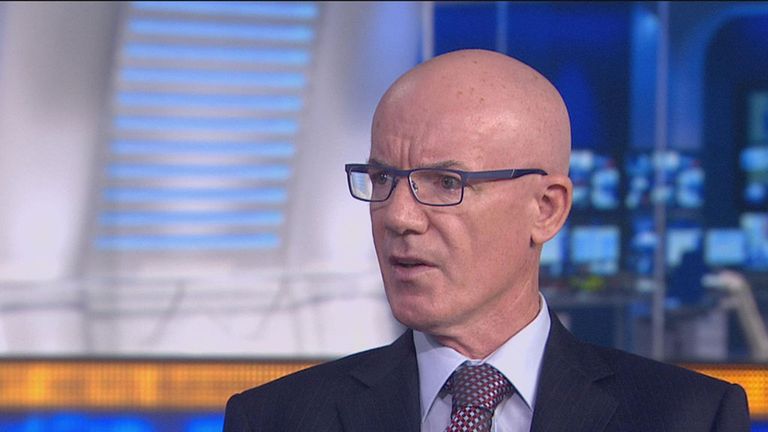 The Chelsea midfielder appeared to strike Sunderland's Sebastian Larsson in the face with his arm - but it was missed by referee Mike Dean.
It was just one of a series of controversial incidents during and after Sunderland's 2-1 win at Stamford Bridge on Saturday night - a match that Gallagher admits was tough for the officials.
"He has no defence," said Gallagher of the Ramires clash. "Larsson's body shields the offence because the referee is looking at their feet. Because he did not see it this opens the way for the FA to take action.
"The worst scenario there would have been if the referee had guessed and the yellow card comes out, that would have closed the door to any further action. But Mike Dean has not seen it.
"When they are running it looks as though Larsson is trying to trip him and the referee looks away because the ball has gone. He's looking away and playing advantage because the ball has gone and that is why he did not see the offence.
"I would be very surprised if Ramires is not charged and he will be suspended."
Earlier, Larsson had eased Ramires off the ball when he seemed certain to extend Chelsea's lead and Gallagher believes Dean got that decision wrong.
"I did think that was a penalty because Ramires was about to head the ball into the net - and it would have been a red card," he told Sky Sports News. "The referee did not deem that to be a penalty for whatever reason."
The match that saw the end of Jose Mourinho's 78-match unbeaten league run at Stamford Bridge was settled by Fabio Borini's late penalty.
Cesar Azpilicueta was penalised for bringing down Jozy Altidore for the decisive spot-kick and Gallagher has sympathy for the referee over the decision.
"I can understand why it was given," he said. "The assistant raises his flag. I thought he had taken him with his trailing leg.
"To show you how difficult that decision is; you could put 100 people in front of us here and the vote would be 50-50 - that is how difficult that decision was. The assistant saw it once, from one angle; he genuinely thinks that the player has been brought down and I can understand him thinking that.
"I thought his left leg took the back of his ankle, that was my first impression on Saturday night. The assistant thought the same. Mike Dean was guided by his assistant.
"You can watch it 100 times and you will change your mind 100 times. What I will say is that was not a stonewall penalty.
"Someone said to me on Saturday that this could have been cleared up in 15 seconds with video technology but it can't be. We have been talking way, way over the time that people would accept.
"We have a problem now with contact. Football is a contact game and every time a penalty is not given, people talk about contact. It might be minimal contact that doesn't affect matters. Now you are having a situation where you are saying 'There's contact so it's got to be a penalty' but you have to be very careful. There has to be intent."
Mourinho gave a curt post-match reaction to the match but Gallagher does not expect his comments to lead to any further retribution.
"A manager can criticise a referee post-match but there are avenues he can go down," Gallagher said. "He can use a DVD, he can go to the LMA, he can speak to Mike Riley.
"He can ask 'Can you explain how the referee has seen this?' or seek guidance where people can learn from each other and build bridges. What we don't want is managers coming out berating officials in the heat of the moment.
"Time is a great thing for people to use to get their head together and I think many people might say a different thing on Monday morning than they would 20 minutes after a controversial match."