FA chairman Greg Dyke depressed by Manchester City foreigners
Football Association chief Greg Dyke says it is 'pretty depressing' that Manchester City have so few English players.
Last Updated: 11/05/14 11:17am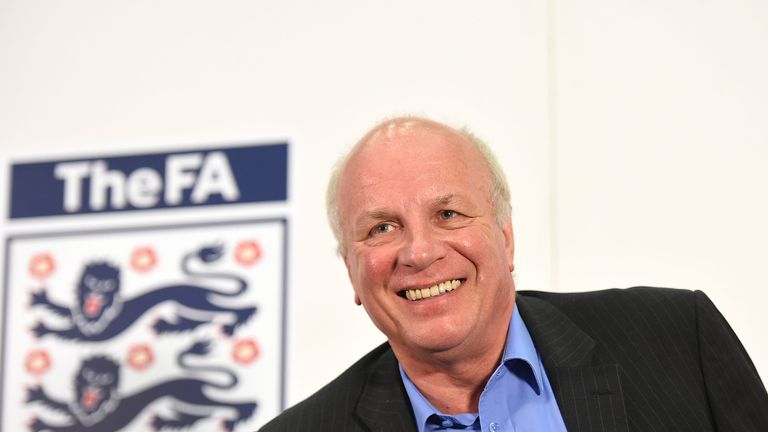 Among the proposals in the FA chairman's England Commission was a tightening of visa requirements on foreign players with the aim of increasing the number of English-qualified players in the top flight.
Dyke believes there should be concern about the decreasing number of English players in the Premier League and in particular at City and Chelsea, who have been front-runners for the title for the majority of the campaign.
"It's been a great league this year," Dyke said. "I think the Premier League has been brilliant.
"But I think there are probably two England players playing at City and two or three at Chelsea - although there won't be that many next year - that's pretty depressing.
"I think the figures that we produced, that the top four clubs last year averaged 29 percent English players starting last year, down to 23 percent this year, I think we should be worried about that."
City are strong favourites to win the title and need just a draw against West Ham at the Etihad Stadium on Sunday to secure the silverware.
Their success has been achieved with only two England players - Joe Hart and James Milner - playing regularly, while third-placed Chelsea boast three capped England players making regular appearances in John Terry, Gary Cahill and Frank Lampard.
Dyke believes Premier League club owners will question their spending on academies to develop home-grown talent when so few locals were breaking into first teams.
"What do they care about? A lot of them, because they're spending a lot of money on academy programmes, are saying: 'But hang on, what am I getting back for this?'" he said.
"When Chelsea have not had a player out of their academy and into their first team consistently since John Terry you wonder, well, hang on, this is probably the most expensive academy in Britain.
"I always love England because it's so opposed to any change. And yet you have to say: 'Well, hang on, guys. We might have the best league in the world but we haven't got the best development programme in the world by any means.'"