Transfer news: Derby hoping to keep loan stars
Steve McClaren to explore the possibility of keeping loanees George Thorne, Andre Wisdom and Patrick Bamford at Derby.
Last Updated: 26/05/14 11:15am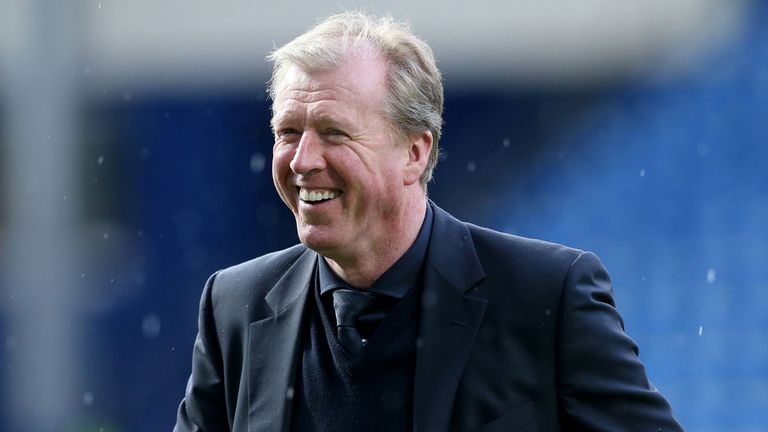 The trio made impressive contributions to the collective cause in 2013/14 as Derby came within one game of promotion back to the Premier League.
That dream was dashed at Wembley Stadium on Saturday, with Bobby Zamora netting a dramatic winner for 10-man Queens Park Rangers as they edged a keenly-contested Championship play-off final 1-0.
It is now back to the drawing board for McClaren and his troops as they prepare for another year in the second tier.
There is, however, cause of optimism heading forward and transfer business should help to keep Derby competitive.
The acquisition of those already familiar with the club would significantly aid the cause, and talks are being planned with West Bromwich Albion (Thorne), Liverpool (Wisdom) and Chelsea (Bamford).
McClaren said after seeing his side fall at the final promotion hurdle: "The next stage is keeping the players we have under contract together.
"I'd like to sort out the likes of Wisdom and Thorne and Bamford. Maybe we have a chance of getting them back because I think they've enjoyed their time here.
"We'll look back with a bit of anger, sadness and remorse but in a few days when we talk of the future, it looks bright.
"When we came in, we never dreamt we'd be third with 85 points, top scorers. And the key thing is the style of play.
"It takes courage to play because you have to take risks and sometimes we've lost because of that, but most of the time we've won.
"We didn't win on Saturday but we have to keep that style of play because I enjoy watching it and the players will enjoy playing it.
"They're all the positives and there's only been one real negative, and it's very cruel."
McClaren added: "I've had worse defeats than this and greater victories than how it happened.
"It's football and I'm a bit hardened to the knocks now.
"My main priority is not myself. It's making sure the team and the staff are right, the club is right. We have to go forward as a club."