Frank Lampard deserves to stay at Chelsea, says QPR boss Harry Redknapp
Harry Redknapp says Chelsea could regret allowing veteran midfielder Frank Lampard to leave the club after 13 seasons.
Last Updated: 03/06/14 11:59am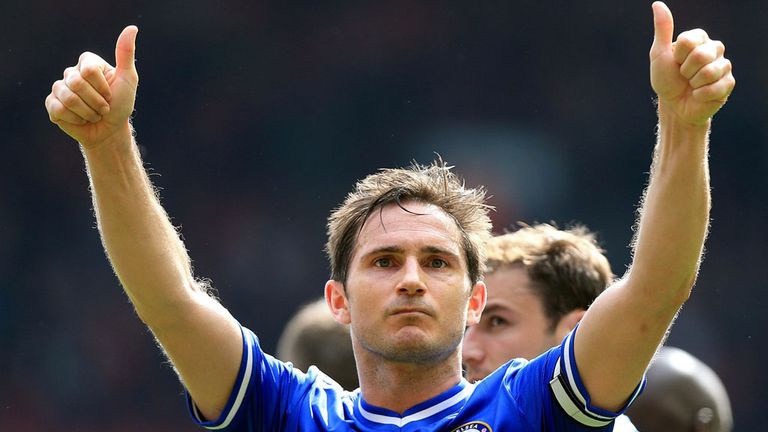 The 35-year-old - Chelsea's all-time record goalscorer - has confirmed he will leave the club and has been linked with a move to new MLS franchise New York City FC, although they are only one of 16 teams that have approached him.
"Absolutely I would keep him at Chelsea," Redknapp said of his nephew, who is continuing his World Cup preparations in Miami as part of England's 23-man squad.
"He's worth his weight in gold just to be around the place.
"I think Roy Hodgson feels the same. You need good characters around whether it is England or your football club.
"You've got Steven Gerrard and Lampard with England - proper guys that the youngsters can look up to."
Redknapp played in the United States himself with a three-year stint with the Seattle Sounders in the late 1970s, and he said he could understand why his nephew could be attracted by the prospect of a move across the Atlantic.
"Maybe if he's going to go, now's the time," added Redknapp.
"I'm sure he'll be focused on the World Cup now - he won't be thinking about much else.
"It could be exciting to go to New York, though - a new project over there - but he'll be successful in whatever he wants to do. He's got his girlfriend as well, and they might fancy New York for a couple of years.
"I went out to Seattle and had a great time, a fantastic experience.
"Thierry Henry's out there now and Jermain Defoe, but in the 1970s there were much better players out there!
"You had Franz Beckenbauer, Johan Cruyff, Gerd Muller, Pele and Carlos Alberto.
"Most of that great Dutch team of the 1970s went out there, and even Bobby Moore and George Best at points too.
"I think it was far more star-studded then, but it has moved on a level again recently."