Transfer news: Kurt Zouma says he snubbed Manchester United to join Chelsea
Kurt Zouma has claimed that he turned down Manchester United to join Chelsea.
By Patrick Haond
Last Updated: 03/06/14 10:47am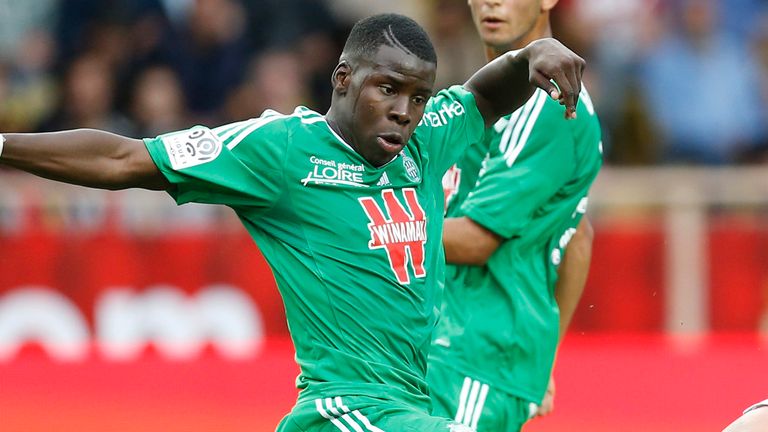 Zouma penned a five-year deal with the Blues in January, but he remained with St Etienne for the rest of the French season.
The 19-year-old has revealed that Chelsea boss Jose Mourinho was the key factor in him deciding to move to Stamford Bridge.
"When I had a phone call from Mourinho, I thought someone was imitating him," he told France Football magazine.
"First, I could hardly talk. It is very flattering to have a call from one of the best coaches in the world.
"He told me I have an interesting profile and he wanted to do with me what he did with Raphael Varane at Real Madrid. Thanks to him he became one of the best French defenders.
"When you hear that, you reply yes immediately. Being one of the best French defenders is an objective for me."
He admits that Man United were one of a number of clubs trying to sign him.
"I really wanted to go to Chelsea. Did I have other offers? Yes, there were Internazionale, Monaco and Manchester United. All those clubs called," he continued.
"Monaco was the first to call, with the sport director. I thought about it, but with Mr Mourinho, that is a strong signal.
"I know it is a risky choice, but I wanted to catch that train. I didn't know if I would get that opportunity again.
"By signing at Chelsea I am keen to reach a new level."
Zouma is due to link-up with Chelsea this summer, although reports suggest that he could spend the next season out on loan again.