Transfer news: Marc Wilmots says Thibaut Courtois will play for Chelsea next season
Last Updated: 23/06/14 12:22pm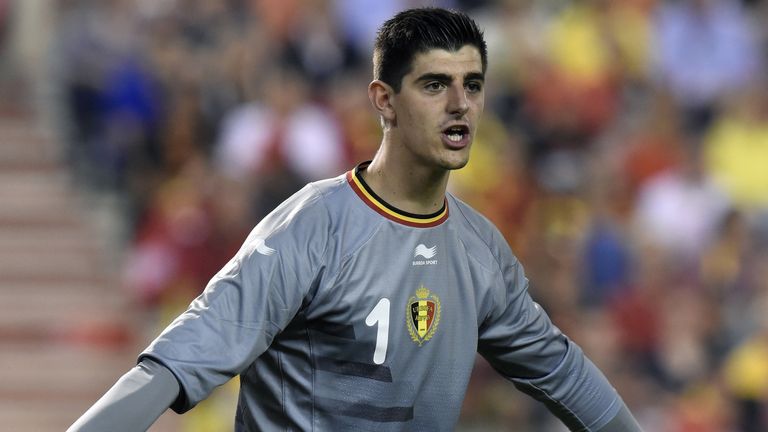 Belgium coach Marc Wilmots says Thibaut Courtois will be back at Chelsea next season, while he also claims the Blues could be ready to sell Petr Cech.
Wilmots was caught on camera speaking to former Liverpool boss Gerard Houllier, who is in Brazil as he is on FIFA's 13-man technical study group, and revealed that his No.1 would be heading back to Stamford Bridge next summer.
The 22-year-old Courtois joined Chelsea in 2011 from Racing Genk, but has spent the last three seasons on loan at Atletico Madrid, where he has emerged as one of thew world's best goalkeepers, helping them to the Spanish title last season and the UEFA Champions League final.
Jose Mourinho has already stated that Courtois was in his plans for next season and Wilmots has confirmed this, but also added to the intrigue surrounding current No.1 Petr Cech, suggesting he could be sold.
The conversation between Houllier and Courtois was broadcast by RTBF, in which the Frenchman asked: "Does he [Courtois] go back to Chelsea?"
"He goes back to Chelsea," Wilmots replied. "They will sell Cech, then?" enquired Houllier, "If possible, yes," said the Belgian coach.
Courtois has already suggested he would be heading back to Chelsea, and if he does it remains to be seen how that will impact on Cech, who has played over 300 games for the west London giants after joining from Rennes in 2004.