Premier League: Fatigue will lead to weakened Chelsea teams early in season, says Jose Mourinho
Last Updated: 18/08/14 9:19am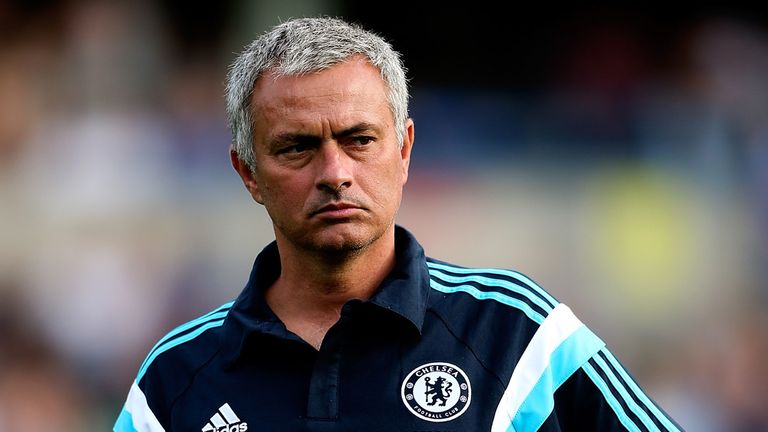 Jose Mourinho does not think he will be able to field his strongest Chelsea team early in the Premier League season because of World Cup fatigue.
Mourinho will not rush his six World Cup stars, who have had precious little club preparation, back into action because of the risk of injury, echoing comments from Arsenal boss Arsene Wenger on Friday.
Germany's Andre Schurrle, Brazil trio Oscar, Willian and Ramires and Belgian pair Eden Hazard and Thibaut Courtois have missed most of Chelsea's pre-season after their World Cup exploits.
"This is modern football," Mourinho said ahead of Monday night's trip to Burnley.
"It's going in this tendency - more matches, more competitions, less time to work, even not enough time to have a real holiday for bodies and brains that top football players need. There's not enough time.
"In our case we had a group that had good holiday and a good pre-season, then we had another group because Spain was out in the group phase, and that allowed us to get five players before we expected.
"So that was good and created a medium group - but the final group is very late.
"Are they ready individually? No. But we have to be ready as a team for Monday.
"Can it be a team of six guys not ready? No. It must be a team with the majority of the players that had a proper pre-season and they are in a better condition.
"So we have to make options, and probably the team to play the first two or three matches is more about the team that is ready."
Watch Chelsea open their Premier League season at Burnley on Monday Night Football. Coverage starts on Sky Sports 1 HD at 7:00pm.