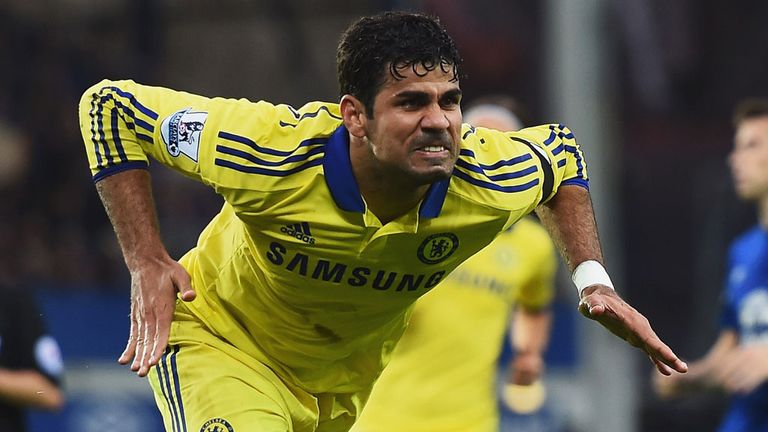 Diego Costa hopes his fast start to life in the Premier League with Chelsea will continue as it did last season in Spain.
Costa scored twice in Chelsea's thrilling 6-3 win over Everton at Goodison Park on Saturday, making it four goals in three matches since his summer switch from Atletico Madrid.
His goals last season helped Atletico win La Liga ahead of Barcelona and Real Madrid, and he got off to a rapid start there as well, scoring 10 goals in their eight successive wins to open the season.
"We have started really well and it is always good to have a great start," Costa said.
"Last year we did the same and now this year too.
"It is nice to score goals but for me the most important thing is the team wins but I am happy I scored and helped the team win.
"Our team is a great team, it is really important to achieve great things and I am really happy to be here."
Nemanja Matic scored his first goal for Chelsea at Goodison Park but he remained focused on their team effort, which he feels still needs improvement, especially at the back.
"It was nice to score my first goal (for the club) because on this ground it is always difficult, although the most important thing is we got three points," Matic said.
"This season we play better, we have more goals in us, we are more confident in attack - we scored six goals which is not easy.
"It was very good for people who bought tickets for the game as they saw nine goals, which is good for football and the Premier League.
"If every game was like this I'd be happy but the coach will show us where we made mistakes."