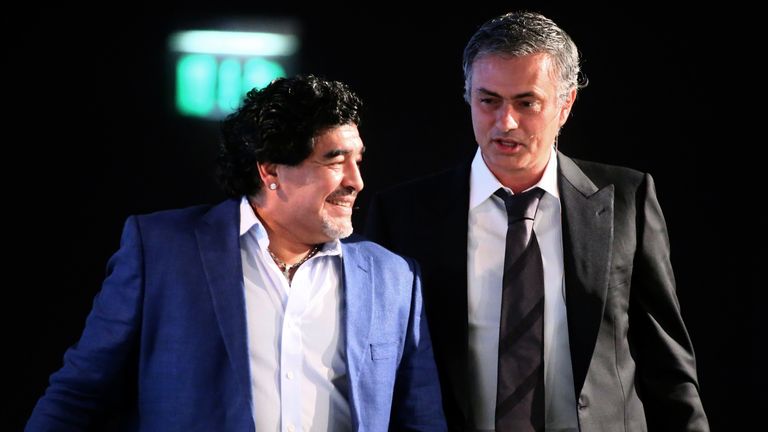 Diego Maradona says Jose Mourinho is the "greatest" and Pep Guardiola is not yet at the level of the Chelsea manager.
In an exclusive interview with Revista de La Liga's Guillem Balague, which is now available On Demand to Sky Sports subscribers, the Argentina football legend explained his fondness for Mourinho, who has steered Chelsea to the Premier League title this season.
Guardiola has won two league titles with Bayern Munich in Germany, having won three Spanish titles and two Champions Leagues with Barcelona, but Maradona insists Mourinho's record is better.
"Mourinho is a friend of mine," Maradona said.
"For me, Mourinho is the greatest without a shadow of a doubt because he knows what you're going to say before you say it.
"It's extremely dangerous! That's what makes him Mourinho. That's what makes him the greatest.
"Pep or Mourinho? I say Mourinho. I think Pep needs a little more time, as Mourinho has had, to be Mourinho."
Maradona, however, was unwilling to say whether Barcelona's Lionel Messi or Real Madrid's Cristiano Ronaldo was the best player in the world.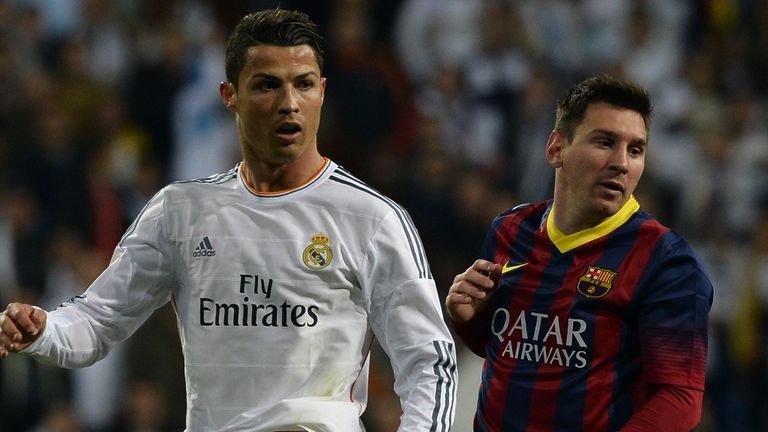 The former Argentina boss has worked closely with Messi, but feels the two players cannot be separated at present.
"Cristiano is a predator in front of goal. You can't let Cristiano shoot from anywhere in the opposition half," Maradona added.
"Goalkeepers are scared of him. You have to be honest, goalkeepers are scared of Cristiano. They are not so scared of Messi in those areas because he doesn't have the same power as Cristiano.
"Cristiano is an incredible professional. I think at this present time he is right up there at Messi's level.
"It's not the case that Messi is better than Ronaldo or Ronaldo is better than Messi. I think they are at the same level."
Our exclusive Diego Maradona interview is now available On Demand or via Sky Go. You can also see highlights on Revista de La Liga on Monday night from 6pm on Sky Sports 5.