Jurgen Klopp chats to Soccer AM's Fenners about his touchline demeanour
Last Updated: 09/09/17 5:51pm
In an exclusive chat with Soccer AM, Jurgen Klopp opens up about his touchline demeanour and claims he is a relaxed person.
The Liverpool boss kicks every ball on the sidelines as he is constantly whipping up both the crowd and his own players.
He is due to go head-to-head with Pep Guardiola on Saturday lunchtime in what is one of the biggest games of the season so far when Liverpool travel to Manchester City.
However, despite his enthusiastic performances on the touchline, Klopp says that does not really tell the whole story of his personality off the pitch.
"I never behave like I do on the touchline at home," he told Soccer AM.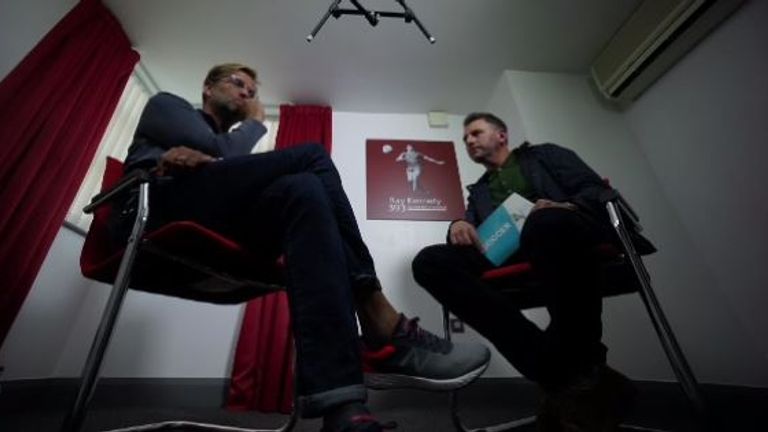 "I don't pull as many aggressive faces.
"I really am a relaxed person - the opposite of how I am during the game. It's my job to be part of the game.
"You need to adapt as a player to my coaching style. Usually when a manager shouts as loud as I do, he's angry - but I'm not angry, I'm just emotional and very loud!"
Watch the full interview ahead of Manchester City against Liverpool on Soccer AM from 10am.