Liverpool had 24 shots against Sevilla, but lack of killer openings created proves costly
By Pete Hall at Anfield
Last Updated: 14/09/17 6:20am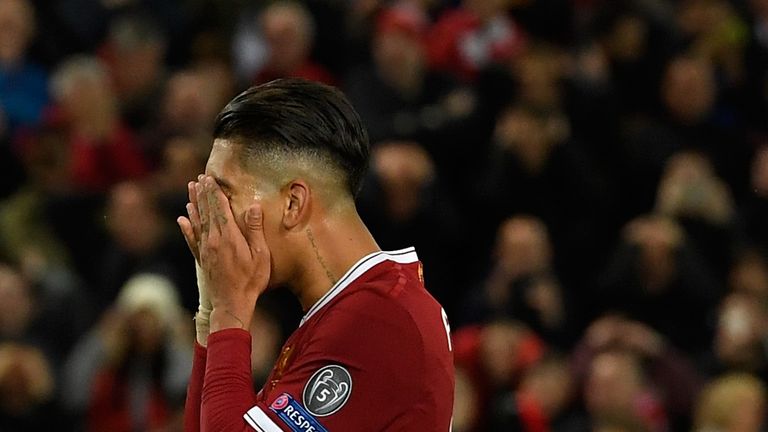 Liverpool's failure to create killer chances and wastefulness in front of goal are becoming as much a problem as defensive issues, writes Pete Hall.
A return to take a seat at Europe's top table for the first time in three seasons represented a perfect opportunity for a behemoth of the European game to get their season back on track after humiliation at the weekend - but Liverpool blew it against Sevilla on Wednesday.
The football was worthy of the famous Anfield European night atmosphere. Both teams had a real go, there were four goals, a manager sent to the stands, a man sent off and a missed penalty, but what really stood out is just how Liverpool simply threw away victory.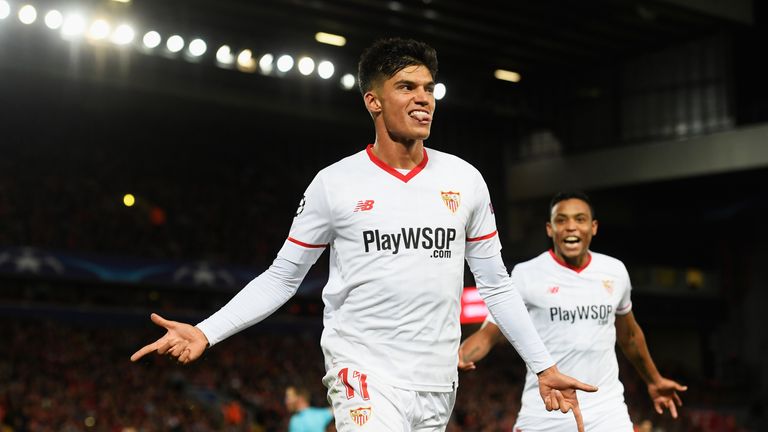 Much has been made and, on evidence of Wednesday night, will continue to be made, of Liverpool's soft defensive centre that has been their downfall on numerous occasions throughout Jurgen Klopp's tenure, but the Anfield masses were frustrated for an altogether more irritating reason against Sevilla - missed chances.
However, a more detailed look at the opportunities themselves reveals Liverpool's undoing wasn't simply profligacy in front of goal, but willingness to shoot over big-chance creation costing them dear.
Some 11 of Liverpool's 24 shots at goal were from outside the box on Wednesday night. Against Arsenal, when Liverpool were at their ruthless best, only five of their 18 efforts at goal were from outside the box.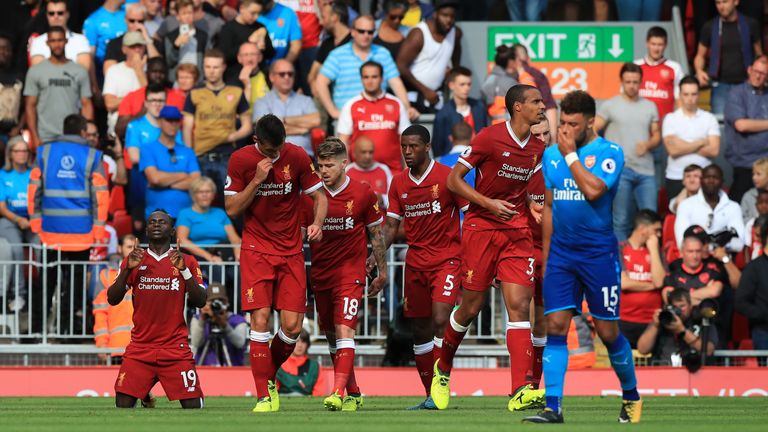 At 2-1, seemingly in control, Liverpool were content to dominate the game, and have more ambitious efforts at goal from distance, instead of creating that killer chance to score the third goal against Sevilla. Had they have carved out such an opening, they'd have almost certainly gone on to win the game.
Instead, Sergio Rico in the Sevilla goal wasn't forced into anything other than a routine stop for the entirety of the second period. Liverpool may have peppered his goal with shots, but over-exertion was not required on the Spanish stopper's part.
For contrast, take Manchester United's opening two Premier League games as an example. With both games at 2-0, there was always a danger of allowing their opponents back into the game, but in Henrikh Mkhitaryan, United had a player capable of laying on a guilt-edged chance - opportunities that were duly taken and the game put to bed.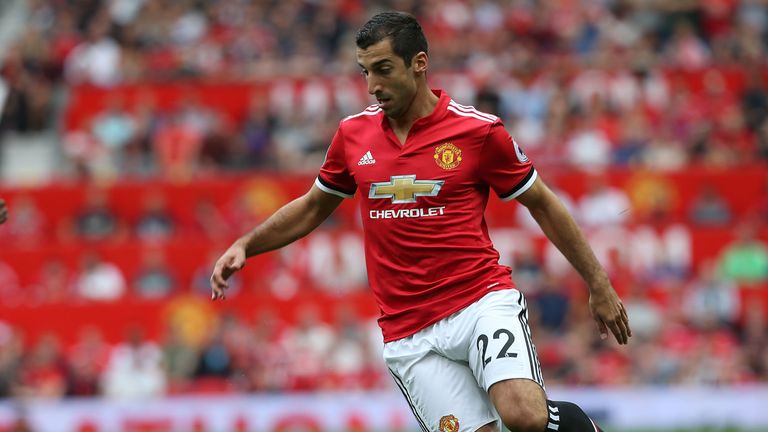 In Liverpool's case, while they created openings to have an attempt at goal against Sevilla, the chances weren't really those opportunities that Mkhitaryan was creating - one-on-one openings, in the box, that are likely to be converted.
Sevilla, on the other hand, may have only had five attempts all game - a figure dwarfed by Liverpool's efforts - but two of them were for forwards in the middle of the box with the goal at their mercy.
Liverpool have created eight big chances this season from their four Premier League games, bettered only by Manchester United, Manchester City and Arsenal. However, half of those came in one game, against Arsenal, when the Gunners were so poor they could easily be carved open.
"[The] most important thing in football is creating chances and we did that," Klopp said after the Sevilla draw. "We work on this like we work on all parts of our game.
"If you shoot that often and don't score then it is going to be a problem. Usually, in a game like this, you will score."
Klopp is right, of course; if you shoot more often, you will score more goals. However, at the highest level, there is no need to keep peppering you opponent with shots. It is the quality of the chances that are most important.
Coupled with their defensive woes, this lack of killer creativity could represent a big problem for Liverpool going forward.
They can counter at pace all they want, play some of the most exhilarating football in Europe at will, but if that final pass is overlooked in favour of a 20-yard attempt at goal on too many occasions, more frustration that was endured on Wednesday could become a familiar feeling on the red half of Merseyside.