Carlos Carvalhal says Swansea are preparing a 'surprise' for Liverpool
Last Updated: 21/01/18 12:07pm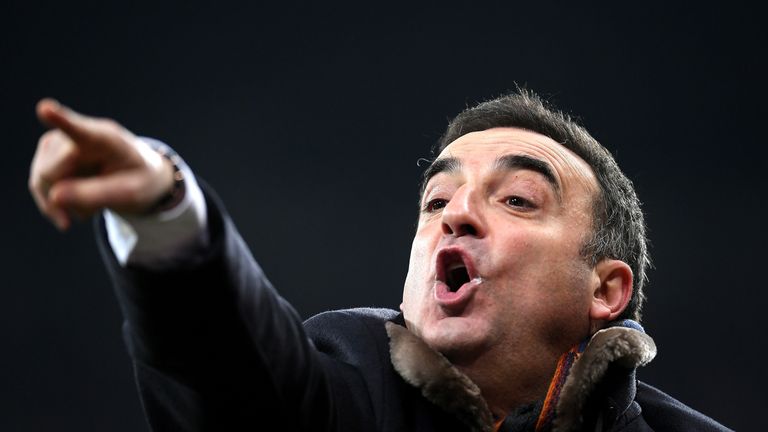 Carlos Carvalhal insists Swansea can "surprise" Liverpool in the clash he is labelling "David versus Goliath".
Free-scoring Liverpool, who are unbeaten in 18 games, face bottom club Swansea in Monday's Sky Live game fresh from ending the unbeaten record of Premier League leaders Manchester City.
However, Carvalhal says he has identified weaknesses in Jurgen Klopp's side after studying the footage of that 4-3 Anfield victory over City.
"It's David versus Goliath, but surprises do happen and we will be ready to prepare a surprise on Monday," Swansea manager Carvalhal said.
"They have strong points, but a team that lets in three has weak points also.
"It is not a team that wins 2-0, 3-0, 4-0, so I look at the game like that. If a team scores four, let's see how they do it and what type of dynamic they have. How can we block them when they have the ball?
"The best teams in the world have very few weak points, but they do have them. So let's try and exploit that and hide the strong points that they do have."
Carvalhal had a close look at Liverpool just two days before taking over at the Liberty Stadium.
The Portuguese was at Anfield on Boxing Day when Swansea were thrashed 5-0 under Leon Britton's caretaker command.
"That game was a little strange because the team conceded two or three goals with the same mistakes they've been doing before," Carvalhal said.
"Even when I arrived they were still making those mistakes, but now they've changed and are much better in this moment.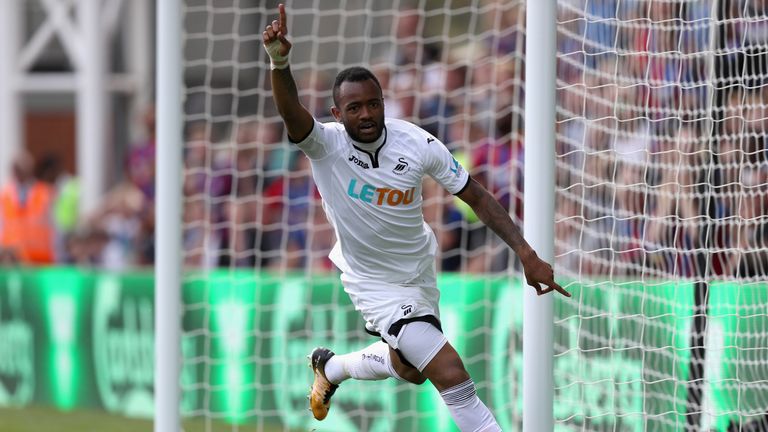 "In general the team was organised, but those two goals killed the game and after that it was very difficult to fight. There are things we must learn to not be in trouble again and I can assure you we'll give a good answer on Monday."
Swansea are six points from safety but have lost only once in five games since Carvalhal succeeded Paul Clement.
Carvalhal says he has seen enough progress to provide optimism that Swansea can escape relegation.
"The dynamic has changed and we've improved," he said. "Sometimes the players give an extra 20 or 30 per cent.
"Jordan Ayew is doing that at the moment, he is playing well and scoring goals. The players now have more confidence and more organisation.
"But I must be realistic of the point where we are in this moment and the things we are doing to progress the team.
"Between where we arrive and where we want to go there is something very important in this process - and that is the results. We need points and we will have to see whether we can win enough to stay in the Premier League."