Liverpool ready to sell
After signing two priority targets, Liverpool will now attempt to sell the unwanted members of their squad.
Last Updated: 08/07/11 10:36am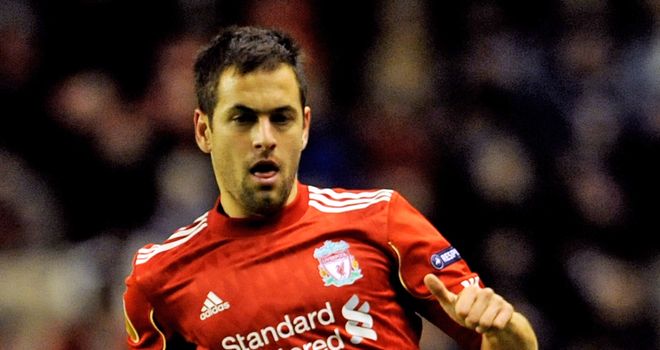 After signing two of their priority targets, Liverpool will now attempt to sell the unwanted members of their squad.
Former Blackpool captain Charlie Adam finally completed his move to Anfield on Thursday night following six months of negotiations and speculation.
The Scotland international's signing comes after Jordan Henderson was bought from Sunderland at the beginning of the summer break.
Roma goalkeeper Alexander Doni looks set to become the next arrival, while Aston Villa's England winger Stewart Downing remains a target, despite a failed initial £15million bid.
Liverpool director of football Damien Comolli has also confirmed that the Reds will now aim to make some room in their squad, with the likes of Milan Jovanovic, Paul Konchesky and Joe Cole included in the probable departures.
"We are very pleased because the two signings we've done were absolute priorities on our list," said the Frenchman.
"When you go into a transfer window you always have X number of targets and it's very rare you get all of them.
Strategy
"We're lucky we've got two of our priorities. That's good, and I'm sure there'll still be a lot of movement, especially going out but also, hopefully, a few more coming in."
The fact Liverpool's two new signings, and the third they are chasing, are British is a bonus rather than a necessity, according to Comolli.
It had been suggested Kenny Dalglish was implementing a policy of signing players from the home nations - similar to the one which brought him success first time round as Reds boss - but both the manager, in the past, and now Comolli have dismissed that notion.
"There is always a strategy. It's about players who we've identified through the year," said Comolli.
"You identify players in positions where you think you're weak or, if not weak, you think you can get better or add an extra body.
"There is a strategy in terms of profile of players we want to bring in: the mentality, the attitude, the work ethic - and the age is also a factor.
"People think about the citizenship and passport - but this doesn't really matter as much as what I've just said."