Masilela agent slams Foxes
Tsepo Masilela's agent has slammed Leicester for pulling out of a deal to sign the left-back on loan.
By Ed Aarons
Last Updated: 14/07/11 10:54am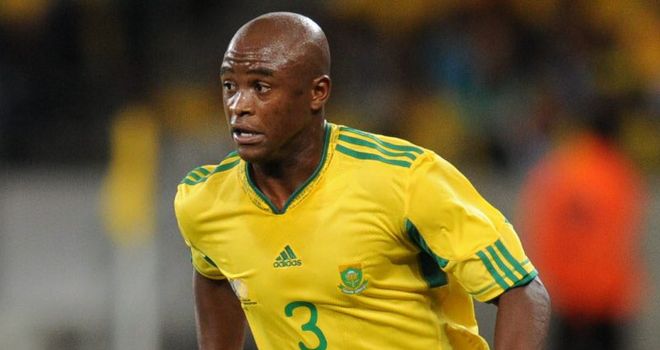 Tsepo Masilela's agent has slammed Leicester City for pulling out of a deal to sign the South African left-back on loan.
Paul Konchesky completed his move from Liverpool on Wednesday for an undisclosed fee that is believed to have been around £1.5 million.
But having flown to Sweden to link up with Sven Goran Eriksson's side for a medical, Masilela was informed that his year-long loan from Israeli champions Maccabi Haifa was off after Liverpool dramatically dropped their asking price for Konchesky.
"The medical was OK and we were just waiting for Leicester to offer a contract," Masilela's agent, Paschalis Tountouris, told skysports.com.
"But when Liverpool saw that Tsepo was going to sign, they reduced their price by 70 per cent for Konchesky.
Unacceptable
"The way they operated is totally unacceptable. Tsepo had his heart set on a move to England.
"But Konchesky doesn't need a work permit, which was going to take 20 days for Tsepo, he is experienced in England and Eriksson knows him much better.
"This is unfortunately the situation, but I don't think Leicester have dealt with this issue in the proper way."
Masilela had been expected to sign for a year with an option to buy him from Haifa at the end of the season.
But the 26-year-old will now report for pre-season training in Israel as Tountouris begins another search for a new club.
"Life goes on and he will go back to Maccabi Haifa for now. I'm sure he will get a chance at another European club," he said.