Hammill eyes Reds return
Wolves winger Adam Hammill is hoping to earn the chance to face former club Liverpool on Saturday.
By Chris Galea
Last Updated: 22/09/11 4:11pm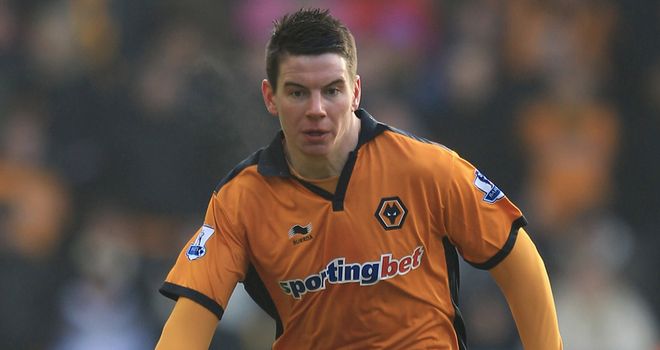 Wolves winger Adam Hammill is hoping his midweek performance against Millwall will earn him the chance to face former club Liverpool on Saturday.
The Molineux outfit travel to Anfield with high aspirations after securing a 1-0 win there last season.
However, the 23-year-old, who netted with a sublime free-kick in Tuesday night's 5-0 Carling Cup rout, told skysports.com his hometown club are a revitalised side since Kenny Dalglish's return in January.
He said: "That was the first fixture that I looked for when the fixtures were announced and it will be nice to go back there and soak up the atmosphere because I've never had the chance to play at Anfield.
"I'm really relishing it, so hopefully I'll get to play in it, whether it be starting or coming on and trying to make an impact off the bench.
No regrets
"I've got no regrets about leaving Liverpool to play regular first-team football because if it wasn't for that decision I wouldn't be where I am today, in the Premier League.
"I walked away from Liverpool and dropped into the Championship, worked hard and earned the move back into the Premier League in January.
"They've made some really good signings this summer and they've changed the way they play as well, with two out-and-out wingers and the likes of Luis Suarez and Stewart Downing look very dangerous going forward.
"They are both players that like to get on the ball and make things happen, so we will need to try and stop them.
"They look like a club that could get back into the top four again this season and the effect that Kenny Dalglish has had since returning to the club had been amazing."