Dalglish - No Torres motivation
Liverpool boss Kenny Dalglish does not believe a reunion with Fernando Torres and Raul Meireles is any great motivation.
Last Updated: 17/11/11 12:29pm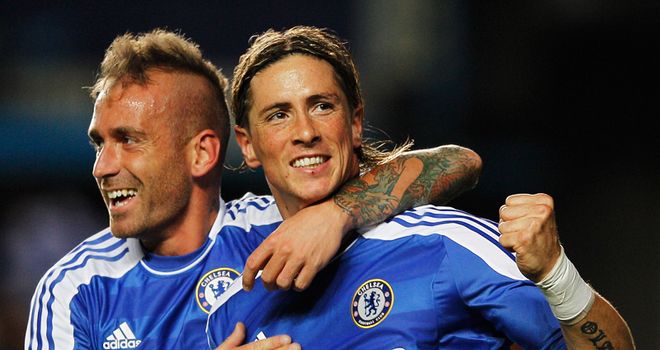 Liverpool boss Kenny Dalglish does not believe a reunion with Fernando Torres and Raul Meireles is any greater motivation than taking three points against Chelsea.
The two clubs meet at Stamford Bridge on Sunday afternoon, with just three points separating them in the Premier League.
But the focus will inevitably be upon Torres, who left Liverpool in February 2010 having quit Anfield in a £50million January transfer.
Torres' exit angered Liverpool fans and Meireles was also seen as something of a villain after asking to leave on the deadline day of this summer's transfer window.
But Dalglish told his pre-match press conference on Thursday: "I don't think you ever need an excuse to take three points - it's always a pleasure to take three points.
"How they do it and how the individual sets themselves up to do it is up to themselves. We'll go there and try our best to repeat last season's result."
Frustrating
Asked about the misfiring form of Torres, Dalglish added: "It's nothing to do with us."
Liverpool are currently on an eight-match unbeaten run in all competitions, but they have drawn three of their last four league games and experienced a frustrating stalemate last time out against Swansea.
Dalglish is disappointed his team have not been able to kill-off opponents, but he is pleased his players has been creating an abundance of goalscoring chances.
"There is a difference between confidence and arrogance, but I think the players should have belief in themselves," he said.
"It's difficult when the ball is not going in the back of the net for you, but they're certainly making enough chances to do that (score goals).
"Eventually they'll do it and somebody is going to get battered one day - the sooner the better for us. But even after they turn their chances into goals, it still doesn't mean the season is finished - we've just got to keep going.
"Just right at this moment in time, if they had converted a slightly higher percentage of their chances they'd be flying higher up the league."