FA - No Old Trafford action
The FA has confirmed it will not be taking disciplinary action against Man Utd and Liverpool following their heated Premier League clash.
Last Updated: 14/02/12 7:59am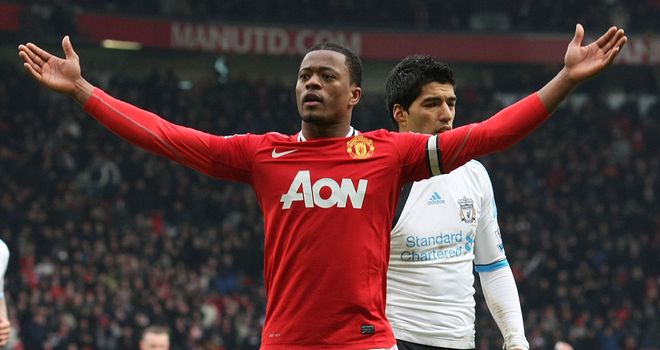 The Football Association has confirmed it will not be taking disciplinary action against Manchester United and Liverpool following the heated Premier League clash between the two clubs.
Luis Suarez refused Patrice Evra's pre-match handshake after the recent race row between the pair and the Frenchman reacted angrily to the Liverpool striker's snub.
Players from each side were involved in a heated half-time exchange in the tunnel during United's 2-1 win, while referee Phil Dowd also had to speak to Evra after the final whistle for his overt celebrations in front of Suarez.
The FA has said Suarez's refusal to shake hands with Evra is not a disciplinary issue.
Dowd told the governing body that he dealt with Evra's celebrations and that the tunnel incident was not serious enough to warrant any further action.
Mistake
It was the first meeting between Suarez and Evra since the Uruguayan was found guilty of racially abusing the United defender and banned for eight games by the FA.
He apologised on Sunday for ignoring Evra's hand and admitted his actions had been a "mistake".
Liverpool also criticised Suarez for his behaviour after he told Reds bosses that he would shake Evra's hand before kick-off.
The pre-match handshake routine takes place before every Premier League and FA Cup match and is part of the FA's Respect campaign.