Powar - Questions for Reds
Liverpool need to look at how they manage their star players in the wake of the Luis Suarez row, according to Piara Powar.
Last Updated: 14/02/12 9:29am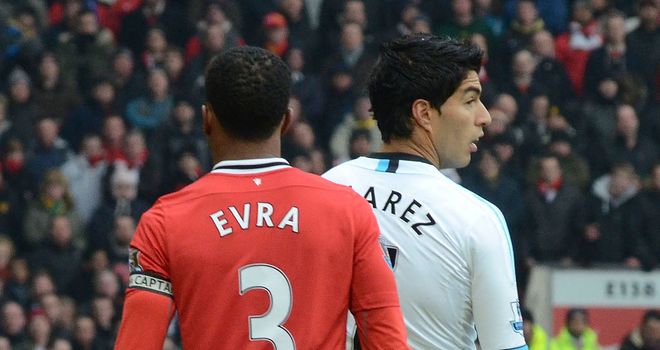 Liverpool need to look at how they manage their star players in the wake of the Luis Suarez row, according to Piara Powar, executive director of Football Against Racism in Europe.
Powar believes Liverpool's defence of the Uruguay international before and during his eight-game ban had not been worth the effect on the club's reputation.
However, he welcomed the apologies issued by the player, manager Kenny Dalglish and managing director Ian Ayre on Sunday in the wake of the furore after Suarez refused on Saturday to shake hands with Patrice Evra, the man he was found guilty of racially abusing.
Liverpool, having steadfastly defended Suarez ever since allegations were made against him by the Manchester United defender on October 15th, were quick to act following the weekend's incident at Old Trafford.
Condemnation both in this country and overseas, notably in the United States where the club's owners Fenway Sports Group are based, brought decisive action from the Anfield hierarchy.
And the club hope strong statements, particularly from Ayre who criticised Suarez for misleading them over his intentions in relation to the handshake, have helped deal with the matter.
Unresolved questions
Powar told Sky Sports News: "It's certainly taken quite a long time for Liverpool to shift into gear and really give us the three-barrelled apologies, if you like.
"It has been surprising the way they've handled it and I'm not surprised at all that finally their American owners have realised they need to step in.
"I think there are still some unresolved questions Liverpool need to look at.
"There's still some lessons for the rest of us that we need to consider in the coming weeks, but it's not too late, it's never too late to say sorry.
"I think it shows British football has a lot to do really. There's a number of questions that have struck us and one of those is clubs need to stop paying lip service and really take some of these social issues seriously.
"And they (Liverpool) need to think about how they manage star players.
"Clearly Kenny Dalglish's concern here was to manage Luis Suarez and his protestations of innocence.
"But is it enough to say Luis Suarez is a top player for Liverpool FC, therefore we have to pull out the stops and damage our own reputation?
"I don't think it is and I think that's something clubs need to look at very carefully."
Sponsors
The club's stance changed dramatically at the weekend with the incident played out to millions of television viewers across the world, prompting high-level discussions, also involving sponsors Standard Chartered, which led to Liverpool taking the action they did.
"The apologies are welcome, it's definitely a step in the right direction," added Powar.
"I would say it probably is time now that we started to heal, we started to look at the issues that have been thrown up and we move forward as people are calling for."