Bellamy expected to be fit
Liverpool manager Kenny Dalglish is confident Craig Bellamy will be fit to face hometown club Cardiff in the Carling Cup final
Last Updated: 19/02/12 7:48pm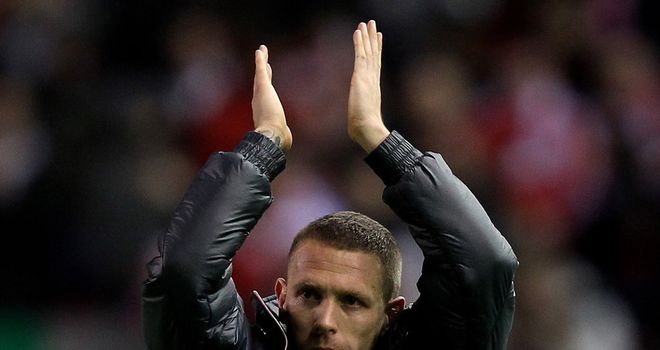 Liverpool manager Kenny Dalglish is confident Craig Bellamy will be fit to face hometown club Cardiff in the Carling Cup final.
The Welshman, along with Daniel Agger, was not in the squad for Sunday's 6-1 FA Cup win over Brighton in the fifth round of the FA Cup due to injury.
Bellamy will no doubt be desperate to face Cardiff at Wembley next weekend and, having been a hero in the semi-final aggregate success over Manchester City, could start the game.
Dalglish has confirmed the striker and centre-back Agger missed the match against Brighton because of injury, but the Liverpool boss is confident both players will be fit for next Sunday.
"We had a couple of injuries on Friday and Saturday with Bellers and Daniel Agger," the Scot told Liverpool's official website.
"We'll have to see how they are but they should be alright, I think."