FA apology over Hillsborough welcomed but too late for families
Hillsborough families have welcomed the FA's apology over the disaster - but said it should have happened years ago.
Last Updated: 13/09/12 6:21pm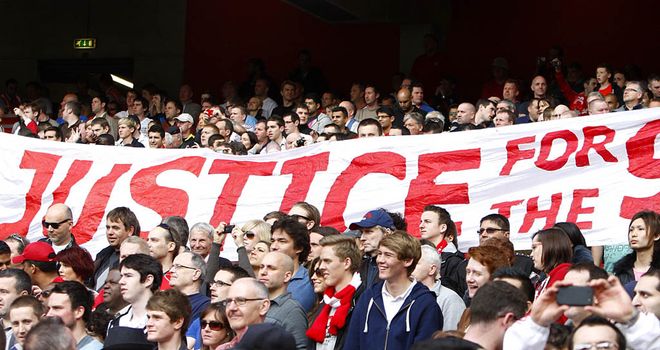 FA chairman David Bernstein offered "a full and unreserved apology" following the Hillsborough Independent Panel's report into the events at the FA Cup semi-final 23 years ago.
The report showed the ground was unsafe and did not have a valid safety certificate at the time of the match. Sheffield Wednesday apologised on Wednesday and Bernstein followed suit on Thursday.
It also revealed a police cover-up had taken place which had intended to shift blame for the disaster, which claimed the lives of 96 Liverpool fans, to the victims themselves.
Margaret Aspinall of the Hillsborough family support group said the FA apology was long overdue.
"We welcome the apology but the one thing that makes me angry is that we have had to wait for this report to come out before we get all the apologies that should have been made a long time ago," Aspinall told the Press Association.
"The FA did have a role in what happened so it's right we should hear from them."