Sir Alex calls for respect
Sir Alex Ferguson says Man United will play their part in however Liverpool decide to pay tribute to the 96 people who died in the Hillsborough disaster.
Last Updated: 20/09/12 12:06pm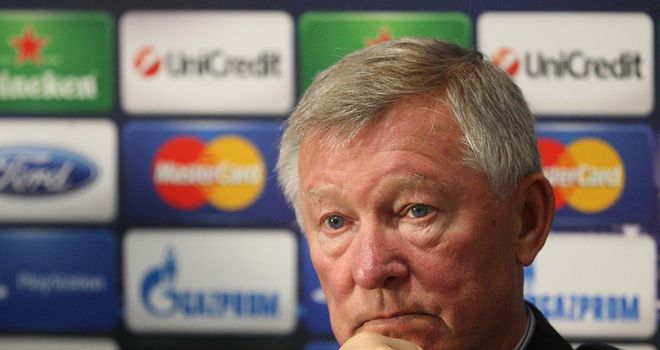 Sir Alex Ferguson says Manchester United will fully play their part in however Liverpool decide to pay tribute to the 96 people who died in the Hillsborough disaster.
United travel to Anfield on Sunday as Liverpool host their first home game since the damning verdict on the tragedy was made public last week.
Ahead of what is likely to be a highly-charged affair on Merseyside, amid fears some Manchester United supporters may engage in anti-Liverpool chants, Ferguson hopes mutual respect will be in evidence on the day.
"I would not expect anything other than a real show of respect for everyone and I am sure Manchester United will play their part in that," said Sir Alex.
"It is entirely up to them what they want to do and we will abide by that and hopefully have a peaceful game and no incidents."
While Wayne Rooney will likely sit out the trip amid reports he could return ahead of schedule, Darren Fletcher will be available after making his comeback after 10 months out with a chronic bowel condition.
"The supporters recognise what a tough time he has had for the last year," said manager Sir Alex Ferguson. "They gave him a marvellous reception.
"He has been out of the game for a year, it took him one or two minutes to get going but he can only be better after that."
Fletcher's presence was required to settle a few nerves as an unconvincing United laboured to victory over Galatasaray on Wednesday.
Injury boost
Michael Carrick's seventh-minute goal proved enough. But Galatasaray were denied two good penalty claims, twice hit the woodwork and also forced an excellent double save out of David de Gea.
And with Nani becoming the third United player to miss a penalty this season, the final whistle was greeted with relief rather than jubilation.
"I took a bad penalty," admitted Nani. "I would take one again. If the manager agrees I would do it - and score."
The manager will not agree though. Indeed, Ferguson had no idea why Nani was taking the kick in the first place.
"I think he just ran and grabbed the ball," said the United boss.
"I thought Robin (van Persie) should have taken it, to be honest with you.
"I think we will have to decide before the game. That was my fault, I should have done that."