Brendan Rodgers felt great pride after Liverpool beat Young Boys 5-3
Brendan Rodgers believes there were 'only positives' to take from Liverpool's 5-3 win over Young Boys.
Last Updated: 21/09/12 8:06am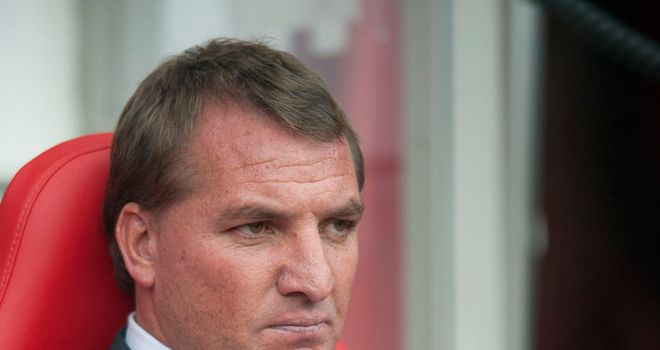 Liverpool opened their Europa League group phase with a thrilling victory in Switzerland after Rodgers left most of his big-name players back on Merseyside.
His faith in his rookies was rewarded as Andre Wisdom scored on his debut before substitute Jonjo Shelvey netted twice as the Reds came from 3-2 down to claim the points.
"We've come away with a young team into a European game and I want to talk about the five goals, which were absolutely magnificent," said Rodgers.
"Of course, we could have defended better and the three goals we gave away were disappointing, but there are only positives from tonight.
"My young players were so courageous and brave to play and show confidence. My senior players were very much together and kept all the young guys going.
"It was a chance for the young players to seize that opportunity to play and I think they took it.
"For sure, we need to be better in certain areas but I think it's a night of great pride for the football club and, certainly for me as a manager, to take a group like that. I thought we could win which is why I took that squad but to play like we did and get the goals we did it was fantastic."
Rodgers also praised the impact of Shelvey, who put the Reds 4-3 in front with a first-time finish before wrapping up the win with a run and fierce shot.
The Liverpool boss added: "I felt that it was the time of the game that we needed him and it worked well for us.
"Obviously once we got the equaliser they went to more 4-4-2 and that give us the extra man in midfield and we were able to dominate that wee bit more.
"He's been outstanding. He's still only 20 years of age, and is developing and growing all the time, and you could see the confidence when he came on.
"It worked very, very well, he does what he can do very well and he's going to be a big player for Liverpool."