Liverpool's Joe Cole could feature against Udinese in Europa League
Liverpool manager Brendan Rodgers has confirmed Joe Cole is back in contention to feature against Udinese.
Last Updated: 04/10/12 7:06pm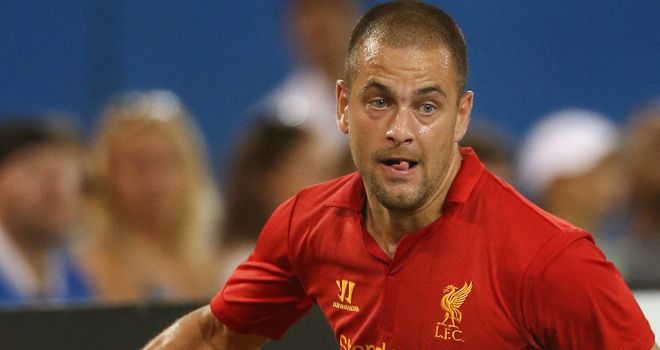 The midfielder sustained a hamstring injury in August but made a goalscoring return for his club's Under 21 side on Monday.
Rodgers will now assess whether to include the former West Ham United and Chelsea man in his plans for Thursday's Europa League match against Udinese at Anfield.
The Liverpool boss said: "His attitude is superb and Joe really thinks he can contribute to the group, which is great. He has been unfortunate.
"He has been out and came back a couple of times, but did not quite really get through fitness-wise.
"He was out for eight weeks, trained for a couple of weeks, had his first game, scored a good goal and now he is fit. He is back into training now and looking to fight for a place in the squad.
"He loves his football, Joe, and he is now fit enough to fight for his position in the group."
One man who is not expected to be involved against Udinese is Jose Enrique, as the full-back continues to recover from a knee problem but he could feature against Stoke City on Sunday.
"Jose Enrique is back out on the pitches running," said Rodgers. "Apart from that, everyone is good and the condition of the team is good. We will look forward to tomorrow night.
"I will assess that [Enrique's injury] nearer the weekend."
Rodgers has also been full of praise of centre-back Daniel Agger, who is played through the pain barrier against Norwich City despite sustaining a new injury in the previous game against Manchester United.
"He is a real warrior," Rodgers said of the Dane. "I am very fortunate here that I have got a group that has that real warrior mentality and he is one of those guys."