Pepe Reina happy with Liverpool manager Brendan Rodgers' motivation techniques
Liverpool goalkeeper Pepe Reina has backed manager Brendan Rodgers' motivational techniques at Anfield.
Last Updated: 12/10/12 9:38am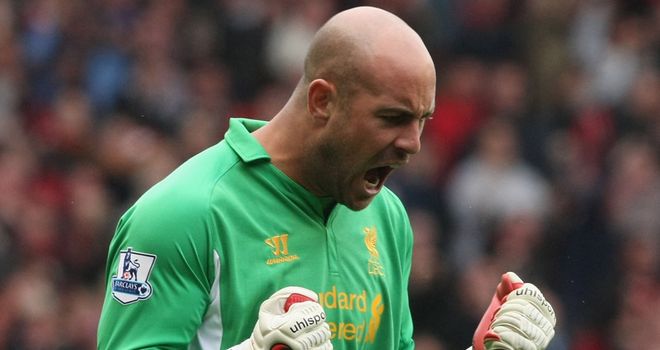 The documentary 'Being: Liverpool' offers an insight into the Northern Irishman's unique methods as he tries to get the best out of his players.
In an eve of season team talk Rodgers uses a psychological ploy involving three envelopes in an attempt to motivate his players, saying in the envelopes are the names of three players who will let the side down this season.
Reina, who has endured a mixed start to the season, insists he doesn't fear being one of those names.
"It was a motivational speech designed to make sure we were focused and tuned in all year," Reina told Spanish radio station Onda Cero.
"I never feared being in the envelope. No one can ever put my name in an envelope because of a lack of attitude or commitment.
"It's the first time I have seen a manager do that and, personally, I liked it. It stands out.
"It was a speech designed to motivate."
Reina admits the squad are still getting to grips with Rodgers' style of play, but is confident they will soon start to find their best form.
"In terms of the way we have played, there have been moments that have been very good," added Reina.
"We are trying to impose a new style with a new manager and that takes time.
"There are mistakes at times because it's not easy, but I prefer to make mistakes trying to do what the manager wants and trying to do the right thing.
"We're optimistic that sooner or later we'll be fighting near the top again."