IPCC to launch wide-ranging investigation into the Hillsborough disaster
IPCC will launch the biggest inquiry into police actions in light of the findings of the Hillsborough Independent Panel.
Last Updated: 12/10/12 3:34pm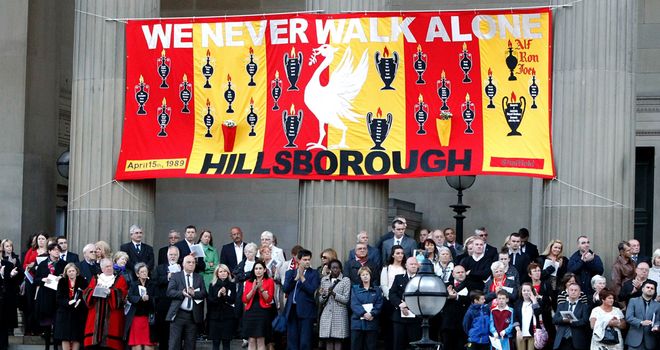 The police watchdog has promised to investigate events during the day of the Hillsborough disaster in 1989 and the alleged cover-up which followed.
The HIP report, published last month, delivered a damning verdict on the actions of the police on the day of the tragedy and a subsequent campaign to cover up their actions and smear the reputations of those who lost their lives.
Director of Public Prosecutions Keir Starmer will also investigate whether any individual or corporate body should face charges over the tragedy, which left 96 people dead.
Deputy chair of the IPCC Deborah Glass said in a statement: "I think I can confidently say this will be the largest independent inquiry that has been launched into the actions of the police in the United Kingdom.
"The potential criminal and misconduct offences disclosed by the panel's report fall into two broad categories.
"They are the allegations that go to the heart of what happened at Hillsborough in April 1989 and individuals and institutions may be culpable for the deaths.
"And there are allegations about what happened after the disaster, that evidence was fabricated and misinformation was spread in an attempt to shift blame.
"We will investigate the role of South Yorkshire Police and West Midlands Police in these matters. This will mean that a large number of current and former officers will be under investigation, including Sir Norman Bettison, whose conduct was referred by the West Yorkshire Police Authority."
Sir Norman, currently Chief Constable of West Yorkshire, has been referred to the IPCC over allegations he provided misleading information after the tragedy.
Glass said he is also under investigation for allegations he "attempted to influence the decision-making process of the West Yorkshire Police Authority in connection with the referral that they had made."