Liverpool welcome 'massive' IPCC investigation into Hillsborough disaster
Liverpool have welcomed the announcement of "massive" investigations into the Hillsborough disaster by the IPCC.
Last Updated: 12/10/12 6:40pm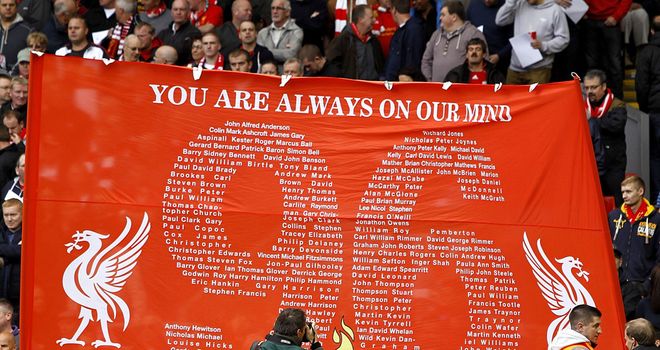 The new investigation will study possible crimes committed by South Yorkshire police officers and others in relation to the disaster.
The Independent Police Complaints Commission and Director of Public Prosecutions announced on Friday that they will study evidence relating to how the 96 fans died and decide if there should be any charges of manslaughter, perjury or perverting the course of justice.
The IPCC and DPP will also look into whether there was a cover-up by the police officers who investigated the handling of the Hillsborough tragedy.
Officers will also be investigated to see whether they perverted the course of justice by providing incorrect information to journalists, which led to incorrect newspaper stories about Liverpool fans during the tragic events of April 15, 1989.
"We welcome today's announcement by the Independent Police Complaints Commission and Director of Public Prosecutions," said Ian Ayre, Liverpool's managing director on their official website.
"This is another significant step forward in the campaign for justice for Hillsborough families and survivors.
"We will follow the progress of this investigation and remain resolute in our support of the families and survivors as they continue with their battle to bring those responsible for the tragedy to justice."