Police have welcomed the new inquiry into the Hillsborough disaster
The police have promised to co-operate fully with the IPCC in the new inquiry into the Hillsborough disaster.
Last Updated: 12/10/12 4:23pm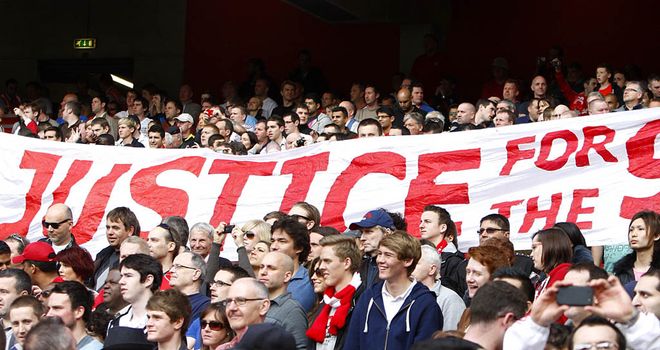 The IPCC will conduct a thorough investigation into events on the day of the tragedy in 1989, which left 96 people dead, as well as the alleged cover-up that followed.
The recent report from the Hillsborough Independent Panel found that the response to the disaster from South Yorkshire police was seriously flawed.
The subsequent investigation into the tragedy by West Midlands Police was also criticised, with police accused of altering official reports and attempting to lay the blame for the disaster with Liverpool supporters.
Officers from both police forces could be subject to criminal proceedings if they are found guilty of any wrongdoing by the new investigation.
A statement from South Yorkshire Police said: "The force will continue to co-operate fully with any judicial processes, as shown by the full co-operation with the Panel during the three-year disclosure process.
"Chief Constable David Crompton has already stated in a letter to family members that he will not oppose any application for a new inquest."
Chief Constable of West Midlands Police Chris Sims said: "I welcome the decision by the IPCC to look into the role of West Midlands Police following the tragedy at Hillsborough in 1989.
"As chief constable I read the Hillsborough Independent Panel Report and immediately referred West Midlands Police to the IPCC.
"The IPCC have accepted that referral and West Midlands Police will give their full support to the IPCC investigation."