Partizan Belgrade say stars are not for sale to cool talk surrounding Nikola Ninkovic and Lazar Markovic
Partizan Belgrade say they will not sell any young stars to cool talk surrouding Nikola Ninkovic and Lazar Markovic.
By Jure Bohoric
Last Updated: 13/10/12 6:05pm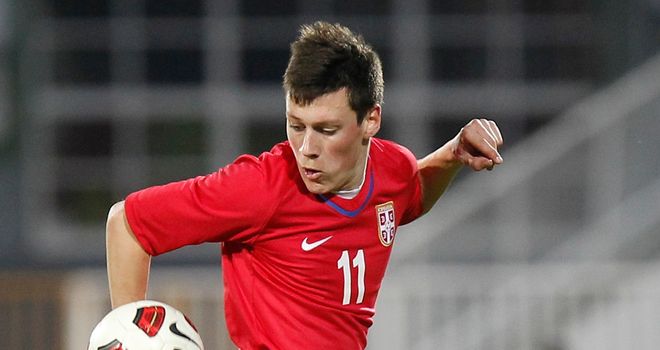 Attacking midfielder Ninkovic is thought to be on the radar of Tottenham, as well as Serie A side Lazio, while striker Markovic has previously been linked with Liverpool, while Inter Milan and Dynamo Moscow are also believed to want him.
However Partizan's director of sport, Ljubisa Tumakovic, is adamant the Serbian club are not looking to sell the pair in January.
He told B92: "As we do not have any financial problems, we do not need to sell our star players in the January transfer window.
"There aren't many chances that one of our young talents will leave Belgrade in the near future.
"When myself, Vladimir Vermezovic and Momcilo Vuktic came to the Partizan board in May, we made it quite clear: we will not sell our young talents as soon as they play some good games.
"That is our policy and we stand by it. Our talents are not for sale."