Plans for fresh inquest into deaths of 96 Liverpool fans at Hillsborough
The Attorney General has paved the way for a fresh inquest into the deaths of 96 fans in the Hillsborough disaster.
Last Updated: 16/10/12 6:54pm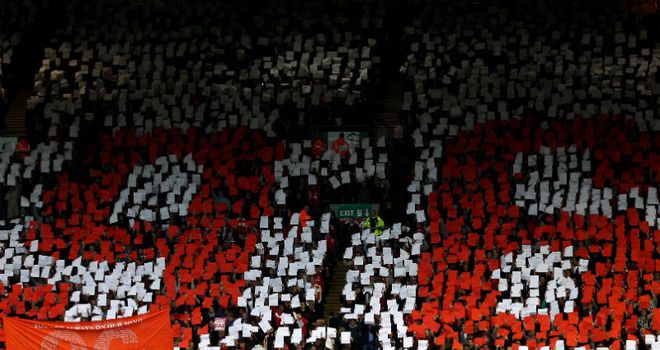 Dominic Grieve QC announced in Parliament on Tuesday afternoon that he would apply to the High Court to have the verdicts of the original hearing quashed in order for a new one to be held.
The move comes just weeks after a damning report into the disaster laid bare a cover-up that saw police attempt to shift the blame for the tragedy on to its victims.
Mr Grieve said his consideration of the evidence was far from over, but that he was taking an "exceptional" stance on the basis of the documentation he had already seen.
"My consideration of the evidence is far from complete but, given the anxiety further delay may cause the families affected by the Hillsborough disaster, I have decided to take an exceptional course and state at this stage that, on the basis of what I have already seen, I have determined that I must make an application to the court," Mr Grieve said.
"In doing so, I should make it clear that further work will need to be done before any application can be made.
"In particular, there was not one inquest but 96. My current view is that I will apply to have every one of those 96 inquests quashed.
"I believe that these deaths, arising as they do from a common chain of events, should all be considered afresh ... I will be in contact with each family seeking views."
Ninety six Liverpool supporters died in the crush on 15 April, 1989 at Sheffield Wednesday's Hillsborough stadium, where their team were to meet Nottingham Forest in an FA Cup semi-final.
But the Hillsborough Independent Panel's report last month revealed that up to 41 of those victims had the "potential to survive", prompting new questions over how many could have been saved had the emergency response been better.
Some families of the victims, who have campaigned on the issue since the 1989 disaster, have said that having the original inquest verdict quashed is their priority.