Liverpool boss Brendan Rodgers says he learned lessons from time as Reading manager
Liverpool's Brendan Rodgers believes that his torrid time at Reading made him a better manager.
Last Updated: 20/10/12 1:11pm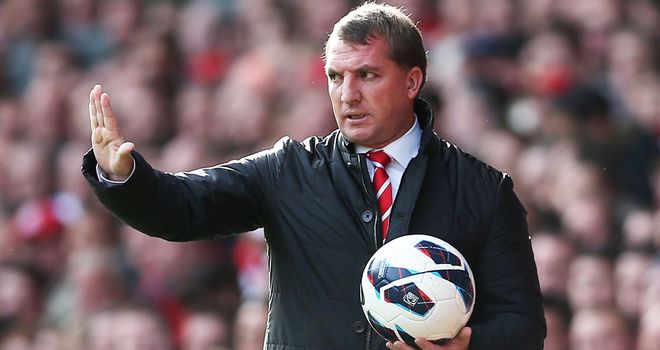 The Royals were just outside the Championship relegation zone when Rodgers was sacked in December 2009, six months after taking the managerial reins at the Madejski Stadium.
The Liverpool manager's time in charge at the Berkshire club, where he cut his teeth as a coach, was followed by a spell at Swansea that impressed those in charge at Anfield to recruit him as successor to Kenny Dalglish last summer.
However as the Northern Irishman prepares to face his former club, he admits that facing up to the mistakes he made as Reading manager taught him some harsh lessons.
"Before the experience at Reading, I would never have said that. But when I did experience it, then had that six months of reflection there was no question in my mind that it made me better," he said.
"The assessment of my time there allowed me to be more clinical in my work when I arrived at Swansea.
"I remember a number of senior management members at the time saying to me 'Welcome to being a manager' - and I couldn't believe it.
"I was so disappointed, I couldn't believe it. But I see what they mean. It makes you hope to never be in that position again."
Liverpool's lack of options up front, with Fabio Borini injured and Andy Carroll loaned out, means that Rodgers may have to resort to using some of the younger players on his roster.
Raheem Sterling and Suso have been given a chance by Rodgers so far this season, but he accepts from his Reading experience that time is against him when it comes to young players proving their worth.
"I was brought up developing young players with the idea that they deserve a chance. And with young players you would not cut them after one or two games," he adds.
"You wanted to see how they would get on after six, seven or 10 games. I probably carried that into Reading and before I knew it I was out - I only had 20-odd games.
"I still had the same philosophies but wanted to get to the end point quicker - if someone is not working or playing you put someone else in."