IPCC handed list of police officers ahead of Hillsborough probe
The names of 1,444 police officers have been handed to the IPCC as it launches a probe into the Hillsborough tragedy.
Last Updated: 22/10/12 6:29pm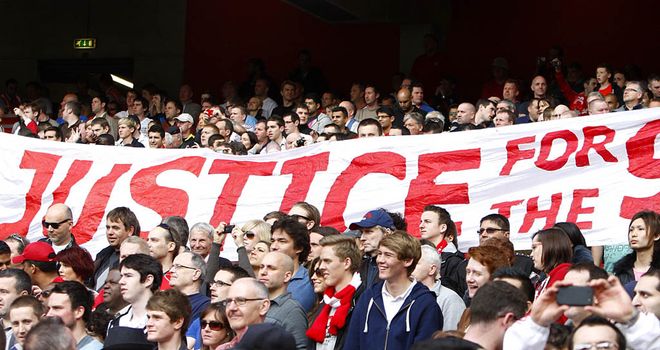 Home Affairs Select Committee chairman Keith Vaz said the Independent Police Complaints Commission (IPCC) received the names from the force's top officer.
Mr Vaz said: "The South Yorkshire chief constable wrote to me on Friday to say he sent a list of 1,444 names of former and serving officers of South Yorkshire to the IPCC.
"This is a huge number of names - more than we expected."
Ninety-six Liverpool fans died following the crush at Sheffield Wednesday's Hillsborough stadium in April 1989.
Home Secretary Theresa May told the House of Commons that a "thorough and wide-ranging" IPCC probe will focus on "potential criminality and police misconduct in respect of police officers, both serving and retired.
"After the truth must come justice and after the apology, accountability."
Mrs May added that she would work with Labour to see if new laws are required to compel officers past and present to co-operate with the inquiry.
"This includes proposals to require current and ex-police officers who were maybe witnesses to a crime to attend an interview, and whether this might require fast-track legislation," she said.