Steve Rotheram wants action against FA over Hillsborough disaster
Labour MP Steve Rotheram has called for the FA to face the 'full force of the law' regarding the Hillsborough disaster.
Last Updated: 23/10/12 7:18am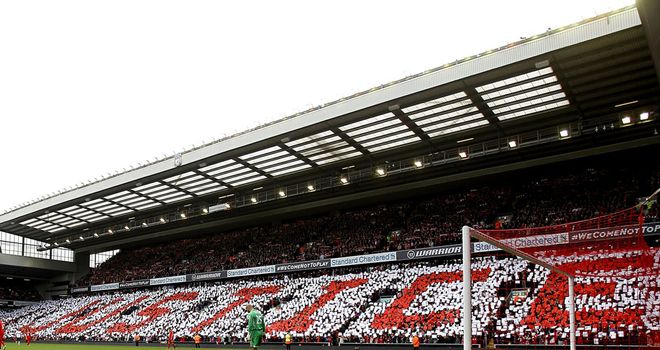 Attorney General Dominic Grieve last week confirmed he will ask the High Court to consider fresh inquests into the 96 deaths after the Hillsborough Independent Panel report revealed a cover-up.
However, Mr Rotheram has also demanded an inquiry into the FA's role in the disaster in selecting Hillsborough as the venue for Liverpool's FA Cup semi-final against Nottingham Forest in 1989.
Mr Rotheram told a parliamentary debate: "They (the FA) knew that Hillsborough didn't have a valid safety certificate, yet they were still adamant the game had to be played at that stadium.
"If they had not insisted that the game had to be played there, the fans that died would still be alive.
"They must now face the full force of the law for their deadly decisions that they made at that time."
Fellow Labour MP Andy Burnham also expressed his view that the FA should be brought to task for the decision to stage the game at Hillsborough.
Mr Burnham said: "The hirer of Hillsborough and its owner both had a duty of care, a basic responsibility to ensure a semi-final venue had an up-to-date safety certificate.
"That failure, in my view, was grossly negligent as was the failure to act on warnings and complaints.
"It is why families rightly can't accept this was accidental and why football must be forced to face up to its responsibilities in the inquiries to come."
Questions have been raised about the ability of the police watchdog to cope with its own investigation in to Hillsborough.
MPs say they are concerned the Independent Police Complaints Commission (IPCC) did not have the resources or manpower to handle the investigation on its own as it emerged it had been given the names of 1,444 officers, including the identities of 304 who are still serving.
Shadow home secretary Yvette Cooper said the investigation could not be run just by the watchdog, while Keith Vaz, Labour chairman of the Commons Home Affairs Select Committee, said there was a "problem in respect of resources".
Speaking during a debate in the Commons, Ms Cooper said: "It is clear this investigation cannot be done solely by the IPCC, they have neither the powers nor the resources to do so ... these investigations are beyond the scale of anything the IPCC have done before and it will also require powers that the IPCC simply doesn't have."