Everton's Phil Jagielka hits back at Liverpool captain Steven Gerrard
Phil Jagielka has hit back at Liverpool midfielder Steven Gerrard after his dig about Everton's playing style.
Last Updated: 31/10/12 5:13pm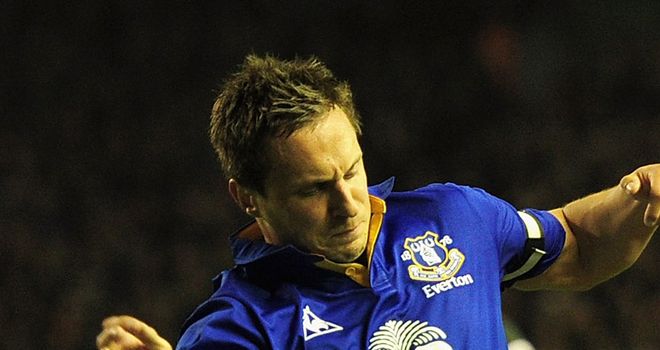 Following the 2-2 draw in the Merseyside derby at Goodison Park on Sunday, Gerrard slammed Everton for playing direct football involving long balls.
Jagielka has now offered a response to the Liverpool captain and what he believes is an unfair criticism.
"If Stevie says we play long ball then I'm not going to deny it," said the 30-year-old. "Do we play them for the full 90 minutes? No. But we play quite direct.
"We don't believe in passing it around for half an hour for the sake of it. We won't change the way we play.
"We won't start to look to put in a thousand passes a game."