Liverpool midfielder Suso wants to win the Capital One Cup
Liverpool midfielder Suso is determined to reach the final of the Capital One Cup.
Last Updated: 31/10/12 3:17pm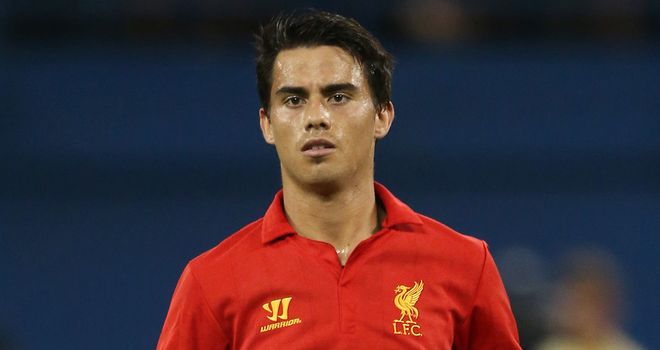 The Reds will take on Swansea City at Anfield in the fourth round of the competition on Wednesday.
Suso watched the Reds' victory over Cardiff City in the League Cup final at Wembley in February this year and is now keen to go all the way this season too.
"Every competition is important and we want to win some trophies," he told Liverpool's official website.
"We will always try - we are Liverpool. We have some of the best players in the world and we need to try to win everything we can.
"When we were there last season, it was a beautiful day. It was really, really nice. If we can repeat that again, it will be fantastic.
"But the final doesn't matter for now. If we want to get to Wembley, there is a game against Swansea tonight - and then it's Newcastle on Sunday in the league.
"We face both games here at Anfield and we need to show other teams that at Anfield, it is going to be the hardest day for them."