Liverpool manager Brendan Rodgers will protect Raheem Sterling from burnout
Liverpool manager Brendan Rodgers wants to protect Raheem Sterling from burnout.
Last Updated: 08/11/12 5:14pm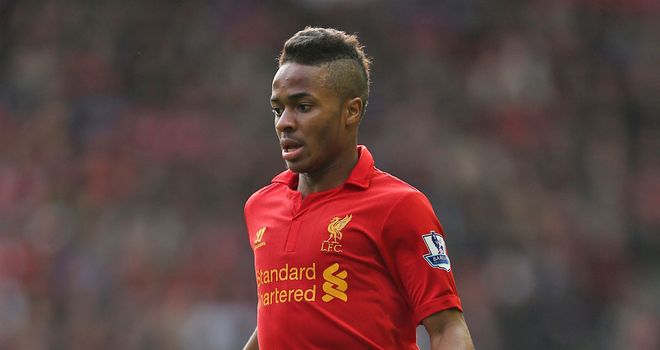 The Anfield club left their teenage star at home for Thursday's Europa League match with Anzhi Makhachkala in order to give him a rest.
But Sterling, 17, is also expected to be called into the England squad on Thursday morning for their forthcoming friendly with Sweden and while Rodgers is pleased for his player, he knows he needs shielding from fatigue.
The Liverpool boss said in the Daily Mirror: "I would not have any worries about Raheem Sterling being called in the England squad. He is in capable hands.
"He has coped with everything, and the big thing is his courage. I have seen him grow from a young kid to a young man in the last few months. He has really grown and developed.
"But the point I have made since the very beginning is it is about making sure the timing is right for these players, not to let them have too much too young and get over exposure.
"He is 17 and we have to protect him. Maybe we will let him out of the pram when he is 18!"
Instead, the likes of Jordan Henderson and Joe Cole, the latter of which Rodgers had last week suggested was not value for money, will get the chance to impress against Anzhi in Russia.
"We view these games as a real positive and a chance for us to look at everyone," said Rodgers.
"Joe Cole will travel. In this period here there will be opportunities then it is about how you take them.
"Henderson has a wonderful attitude to the game, he has wonderful physical attributes and I think he can get goals. His appetite for the game is very good.
"This period is about adapting for him. We play a quick-thinking game and he is working on that all the time. I like him. I have enjoyed working with him, he is prepared to work and that is the beauty of him."