Glen Johnson says Liverpool will continue to 'fight to the death' this season
Glen Johnson says Liverpool will continue to 'fight to the death' after escaping with a point against Chelsea.
Last Updated: 12/11/12 3:40pm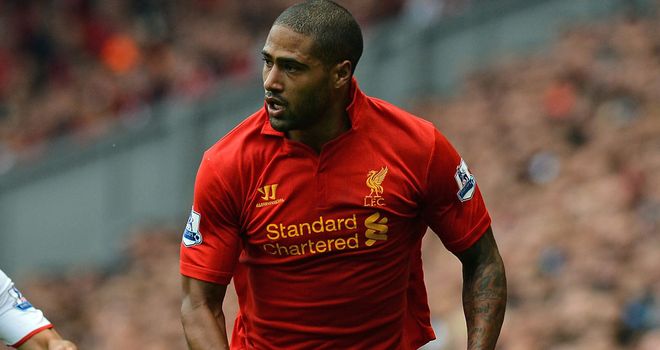 The Stamford Bridge clash was Liverpool's sixth league game without defeat but also their sixth stalemate from 11 matches, which sees them sitting 13th.
But after Luis Suarez netted the equaliser - and almost handed Liverpool all three points before being denied by Petr Cech - Johnson insists his side's spirit will enable draws to turn into victories as the season progresses.
"If we had been offered a point before the game we probably would have taken it," said the 28-year-old.
"Playing away at Stamford Bridge, it was always going to be difficult. Chelsea are very strong at home and we were expecting a tough game.
"We didn't start well, they got the goal and, usually, when Chelsea go in front here, they win. A lot of teams would have rolled over and ended up getting destroyed by four or five.
"But we have a great spirit in the dressing room and a lot of heart. We always fight to the death. We did that and got our reward.
"They had a tough game in Europe in the week and I think that showed in the last 15 minutes as Chelsea tired a little bit.
"We were strong, and in the closing stages, we really drove at them. We could have got all three points in the end but, overall, I think we've got to be happy with the draw."