Liverpool boss Brendan Rodgers has no concerns about the visit of Wigan's Roberto Martinez
The visit of Wigan boss and former Liverpool target Roberto Martinez to Anfield does not worry Brendan Rodgers.
Last Updated: 17/11/12 2:27pm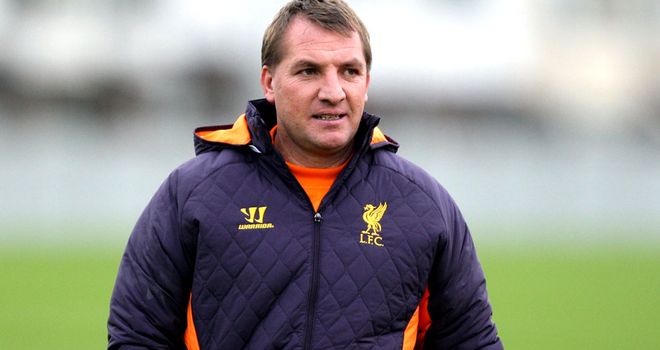 Martinez met with Reds owner John Henry in Florida over the summer, following Kenny Dalglish's departure from the hot-seat.
The Spaniard claimed he was offered the manager's job but chose to turn it down, although Liverpool managing director Ian Ayre maintains Rodgers was their first-choice.
The former Swansea boss said: "I don't know if (Martinez) was close to getting it or not but it is a game that is purely about us getting the points.
"For myself there is no addition to the game other than that we are in a good moment.
"I have a lot of respect for Roberto. He is a guy who has been at the top of the game now for a few years in this country.
"Our philosophies are along the same lines in terms of how we want to work.
"We want to turn draws into wins because we are showing our character and resilience at the moment.
"The players are bleeding the tank dry every week for me, pushing everything into the game, and I just hope we can get the rewards for that and get the wins."
Off the field, Liverpool's director of communications Jen Chang has left the club, by "mutual consent" less than six months after taking up the position.