Swansea star Ashley Williams accused Luis Suarez of being serial diver
Swansea's Ashley Williams says he "has no time" for Liverpool striker Luiz Suarez, accusing him of being a diver.
Last Updated: 21/11/12 11:56pm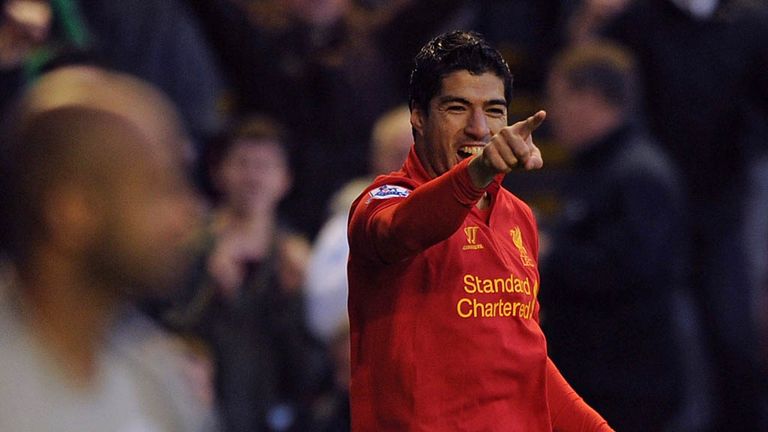 His comments - in his new book, My Premier League Diary which is serialised in the South Wales Evening Post - will stoke the fires ahead of Swansea's meeting with Liverpool this weekend, when Reds boss Brendan Rodgers will return to the Liberty Stadium for the first time since his summer departure for Anfield.
Writing after playing Suarez in the 0-0 draw at Anfield last year, Williams said: "Suarez has that aura about him that says 'I'm untouchable'.
"I'd go as far as to say that the manner in which he approached the game, with utter contempt for us all, means that he's streets ahead of any player I've truly disliked since we've been in the Premier League.
"He dived more than any other player I've played against before - it was so bad I was genuinely shocked."
Williams added of Swansea's 1-0 win over the Merseyside club in May: "Having played against him twice now I just have to say that I don't like the bloke.
"They won a corner, and I appealed to the ref to say that it had come off him last. He said something to me with a bit of a snarl, so I just told him to shut his mouth.
"I don't like the superior manner he brings on the field with him. Basically I have no time for the guy at all."
Rodgers, in charge of the Swans during those two fixtures, said he had been surprised by the comments.
He was quoted in The Daily Telegraph as saying: "My experience of working with Ash is that he's a responsible, mature player. He's an international captain. When I saw those comments I was very surprised by them.
"He certainly wouldn't have meant it the way it came out. He's a good lad. Maybe it was something he didn't mean to get out there."