Brendan Rodgers believes latest addition to his backroom team will be big help to Liverpool
Brendan Rodgers has hired a top sports psychiatrist at Liverpool, with 'mental tuning' of growing importance.
Last Updated: 24/11/12 12:34pm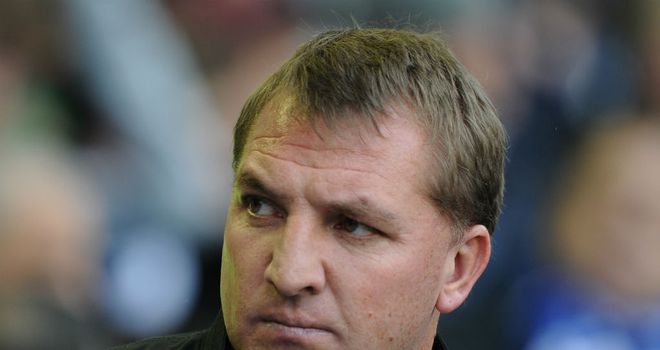 Backroom teams are no longer made up purely of coaches, with the science of sport having come to the fore over recent years.
Rodgers is among those bosses to have embraced this fresh approach and it is opinion players need to be at their peak both mentally and physically if they are to perform to their best.
The appointment of Dr Steve Peters at Anfield is intended to help give Liverpool an edge on their Premier League rivals, with a man at the top of his chosen profession having spent time working with the likes of Sir Chris Hoy, Victoria Pendleton, Ronnie O'Sullivan and Craig Bellamy in the past.
"We have brought in someone who is the top guy in his field," said Rodgers.
"I see it as a part of the development of the player. The modern game is very much about the psychological aspect.
"I do lots of technical, tactical and physical training and sometimes what gets bypassed is the mental tuning for players."
He added: "Command can be lonely and it is always good to have other people to turn to.
"I have always used neurologists but I took my time when I arrived here to make sure we could get someone who could really help performance. I would stress it is not a psychologist. It is neurology."