Brendan Rodgers says Steven Gerrard has more responsibility at Liverpool this season
Brendan Rodgers feels the responsibility of protecting Liverpool's youngsters could be stopping Steven Gerrard scoring.
Last Updated: 28/11/12 9:26am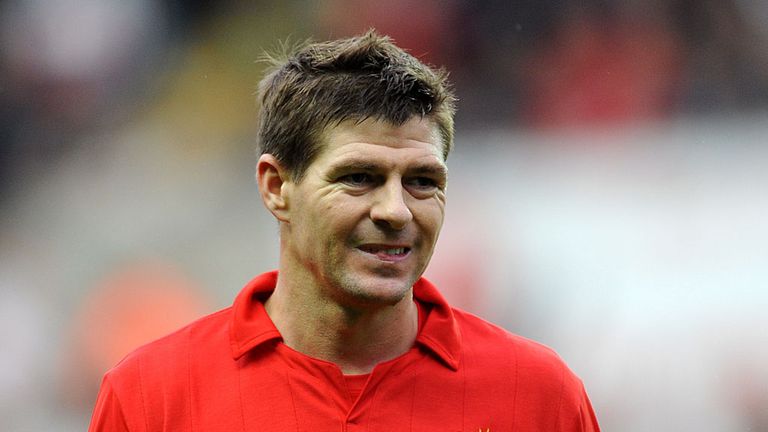 The 32-year-old midfielder has netted just twice in 20 outings for the Reds this season ahead of Wednesday night's trip to Tottenham.
Rodgers has introduced youngsters such as 17-year-old Raheem Sterling and 19-year-old Andre Wisdom to his side this term and believes England skipper Gerrard's willingness to look out for them could be curbing his scoring prowess.
The manager told the Daily Star: "Over the years, Steven has always been the player who makes the difference.
"OK, he may not have had the goals this season that he has wanted but he has still been effective.
"He has obviously had to take on more of a mantle because it is a much younger group.
"He has played here in teams in the past where he has got more experience around him.
"There is a bit more responsibility on him in relation to looking out more for the team because of the younger players.
"He is so focused on improving this club, so it's maybe something subconsciously that is within his mind."