Asmir Begovic says he is happy at Stoke and is not planning to seek a move elsewhere
Stoke goalkeeper Asmir Begovic says he is not dreaming of a move to a bigger club.
Last Updated: 05/12/12 1:52pm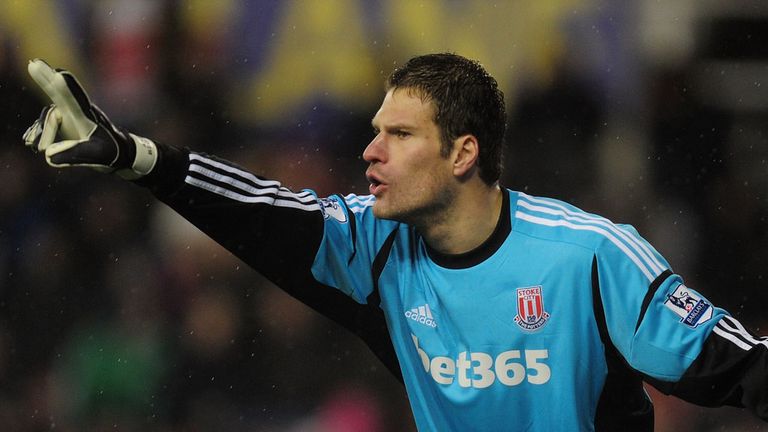 The 25-year-old has been ever-present this term and Stoke have conceded just 12 goals in 15 games, the second-best defensive record in the top flight.
However, although Manchester United and Liverpool are now reportedly monitoring Begovic, the Bosnian told The Sentinel: "As far as I know, it's all speculation.
"It's always nice when the biggest teams in the world are looking at you. It's a compliment, but it doesn't mean anything.
"We keep our feet on the ground here and the manager wouldn't let that change. I have three-and-a-half years on my contract and I am concentrating on playing, staying in the team, and trying to help the team be successful.
"I am happy here so there are no issues with that."
Stoke are on target to beat the 14 clean sheets they managed in the 2009/10 season and Begovic added: "That's what goalkeepers work for. Goals don't interest me, if I ever scored one I would probably turn around and run straight back into my goal!
"Clean sheets are always a great bonus but ultimately it is all about the three points.
"You attack and defend as a team. We take pride in working hard on both aspects of the game and things are going well for us."