Liverpool's delayed return from Italy doesn't worry Brendan Rodgers
Brendan Rodgers does not think Liverpool will be adversely affected by their late return from Italy against West Ham.
Last Updated: 07/12/12 5:49pm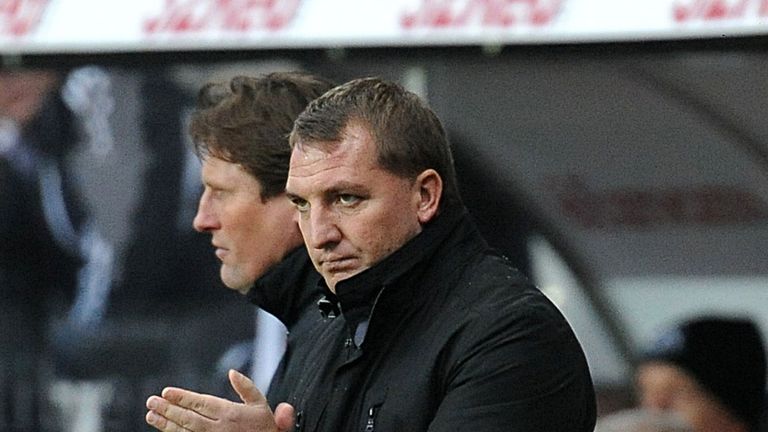 Technical problems with their flight back from Udine, where they had faced Udinese in the Europa League, meant Rodgers and his squad did not return to Merseyside until Friday afternoon.
But he feels his players will not be too worried about their first day of recovery coming in very different circumstances to their norm, and he says they are in good spirits after qualifying for the last 32 of the competition.
"It hasn't affected things much because I think most of the players here will have been on the first day of their recovery, anyway," Rodgers said.
"The only ones it may have slightly affected will have been the players left at home, but that's all been taken care of.
"Steven Gerrard, Lucas and Daniel Agger will all have done a good session this morning, so they will all be fine and ready for the session tomorrow. What was important for the players who played last night was that their preparation for Sunday - in relation to their nutritional needs - was taken care of and it was on Thursday night.
"It's just one of those things that you cannot control but when it happens, it's important you do the best that you can for the players. Everyone is fine and we'll look forward to the weekend.
"I think our ongoing performances will give us confidence going into this game. The players are feeling confident all the time. Our last couple of victories have been narrow ones, but in those games we could have been a little more clinical and won by more.
"The most important thing is that we are winning games and I believe that as the season goes on, we'll become more clinical and see improvements in our finishing at the top end of the field."