Joe Cole believes Liverpool are making good progress under manager Brendan Rodgers
Joe Cole believes Liverpool are making good progress under the management of Brendan Rodgers
Last Updated: 10/12/12 10:17pm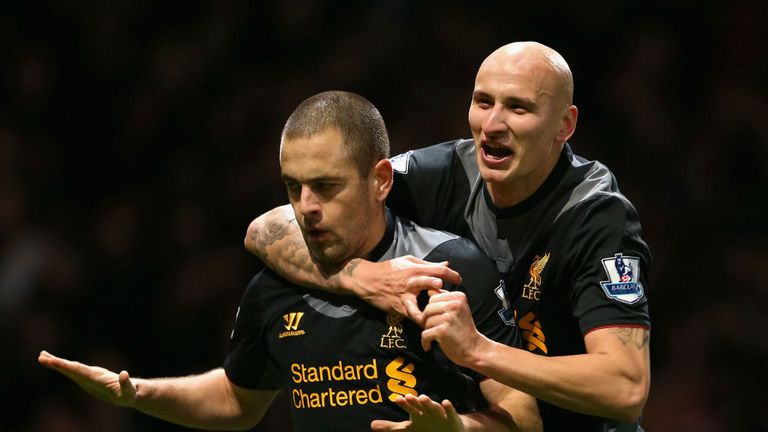 Liverpool's win over West Ham on Sunday leaves them now find themselves just four points off the Champions League places in the table after a slow start to the season.
Cole reckons the team are developing well and reserved special praise for 18-year-old winger Raheem Sterling.
"I really do think this team is making good progress," said Cole. "The players are getting better and better and really responding to the things the manager wants us to do.
"It's great to play alongside the young lads with the talent and enthusiasm they have got."
"It was a great pass from Raheem for my goal. That's what he's capable of, he is a real livewire and is always a threat. He never stops running and working hard for the team and never looks tired, and for an 18-year-old kid that's unbelievable.
"He is going to be a top player and he is at the right club to do that."
Cole scored Liverpool's equaliser against old club West Ham and the 31-year-old was delighted to get on the scoresheet.
"It was a good feeling to score again and an even better one to win for our fantastic supporters," added Cole.
"When I came off the pitch after scoring against Young Boys, considering I haven't done much for Liverpool, the reception I got from the fans was amazing and it meant a lot to me.
"The fans can see I want to do well for this club and it was great to score a goal for them and get the three points."