Jose Enrique tells Liverpool team-mates to show more character in wake of Stoke defeat
Jose Enrique says Liverpool must develop a stomach for the fight or forget about competing for a Champions League spot.
Last Updated: 27/12/12 2:26pm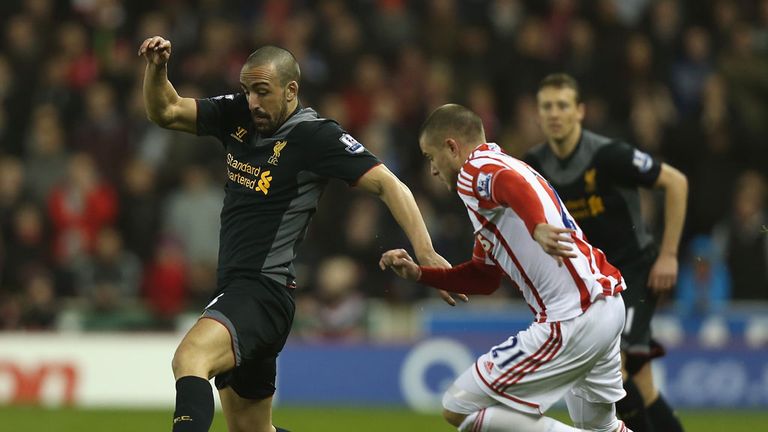 Brendan Rodgers' side were outbattled at Stoke on Boxing Day, slipping to a 3-1 defeat despite taking a second-minute lead through Steven Gerrard's penalty.
The result left Liverpool eight points behind three teams contesting fourth place and was a dispiriting follow-up to Saturday's impressive victory over Fulham.
And Enrique has warned his team-mates success will continue to prove elusive as long as their application fails to match their ability.
He told the club website: "We need more experience and need to show more character in these type of games.
"You can see we have quality players and we have a good squad, but we need to fight for every point we play for if we want to be in the top four.
"We have to get a winning mentality going and we have to show what we are all about. Every game in this league is difficult but you have to give 100 per cent every time you play for this club and show character."