Premier League: Real Madrid's Xabi Alonso would consider Liverpool return
Real Madrid midfielder Xabi Alonso has admitted he could return to the Premier League.
Last Updated: 01/01/13 6:48am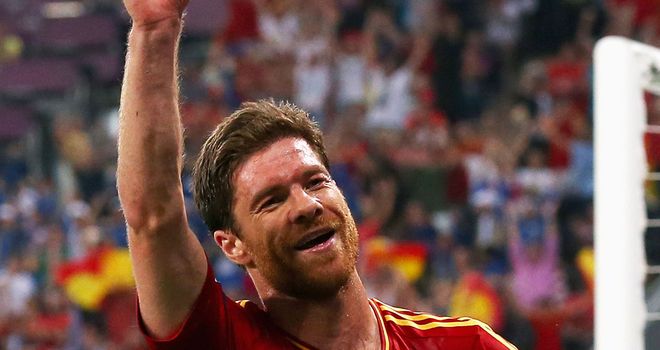 The Spain international is under terms at the Bernabeu until the summer of 2014 but his hesitation in committing his future has led to speculation.
Liverpool are reported to want to re-sign Alonso some three-and-a-half years after selling him to Real in a £30million deal and it is not yet out of the question.
The 31-year-old is rumoured to only want a new rolling 12-month contract with Real but has been offered a two-year deal which has left him in a state of indecision.
"I've no idea what will happen," World Cup, Champions League, Primera Liga and European Championship winner Alonso told Spanish media.
"I have not decided on my future. I will only stay at Real Madrid if I can offer the same level on the pitch as I can now and we will see what happens in the next few months.
"There is always a chance I could go back to the Premier League as I always enjoyed good times there."