Liverpool managing director Ian Ayre backs Luis Suarez after latest handball controversy
Striker Luis Suarez has received the backing of Liverpool managing director Ian Ayre.
Last Updated: 09/01/13 11:29am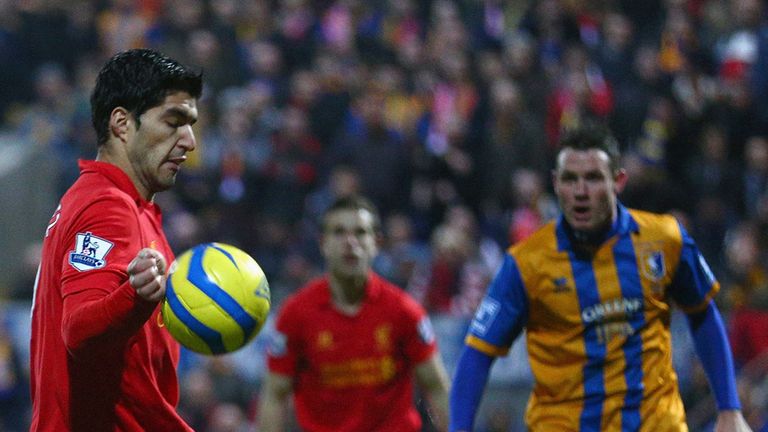 Suarez scored what turned out to be the decisive goal in a 2-1 victory for the Premier League side when he handled the ball before scoring from close range, but Ayre dismissed claims by Stags chairman John Radford he was embarrassed by the player and said the striker had nothing to worry about.
"There have been plenty of decisions which have gone against Luis this season," he said.
"These things seem to follow Luis around and it's unfortunate, but he has our full support. He's a fantastic player who makes a huge contribution to the club.
"Knowing Luis, it won't affect him as he's a very strong character."
On Radford's claims, Ayre told the Liverpool Echo: "I was surprised when I read his comments because Mansfield's manager and players showed a lot of dignity after the game.
"It's nonsense to say that I was embarrassed."