Brendan Rodgers believes Liverpool can again be a dominant force in the top flight
Brendan Rodgers believes Liverpool need to display consistent form if they want to become a dominant force again.
Last Updated: 13/01/13 4:30pm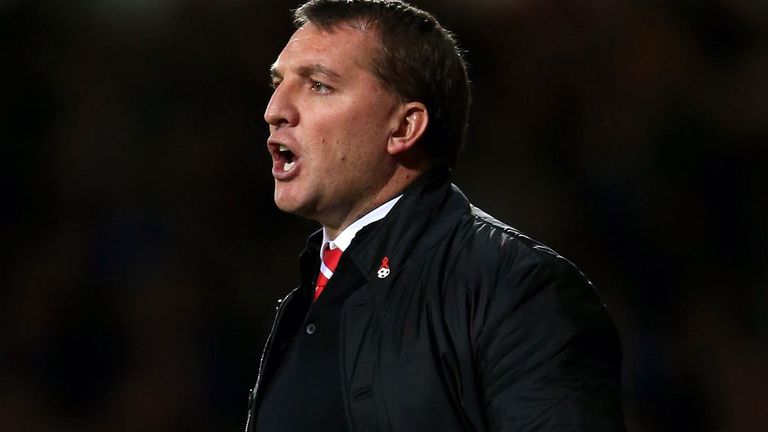 Liverpool have not won the title for almost 23 years and have been forced to watch helplessly as arch rivals Manchester United have picked up the league trophy on a regular basis.
United surpassed Liverpool's tally with a record 19th title two years ago and the Merseyside club have again struggled to mount a challenge this season with Rodgers' side 21 points adrift ahead of Sunday's clash at Old Trafford.
Rodgers insists the Reds can bring the glory days back to Anfield, but accepts that the team's stuttering displays have hindered their pursuit of silverware.
"Of course Manchester United have been very dominant over a number of years but this is a football club that also had dominance for many years," he said.
"What you are always fighting for, every day, is to get back to that level.
"It's a long, hard journey but it has to start somewhere, and what I've seen in this first period that I've been here is that going forward, we can achieve great things.
"The root of it is having a competitive squad and that is what we are trying to build, create consistency and an environment which allows you to learn and develop.
"There is no doubt on the day, as we have shown this season, we will be a match for anyone but we are now starting to see that consistency and that is important if you are going to succeed.
"That will be the benchmark for us going forward and hopefully we can keep progressing up the table."
Manchester Utd v Liverpool is live on Sky Sports 1 this Sunday. For more details click here